Excess amounts of snow covers campus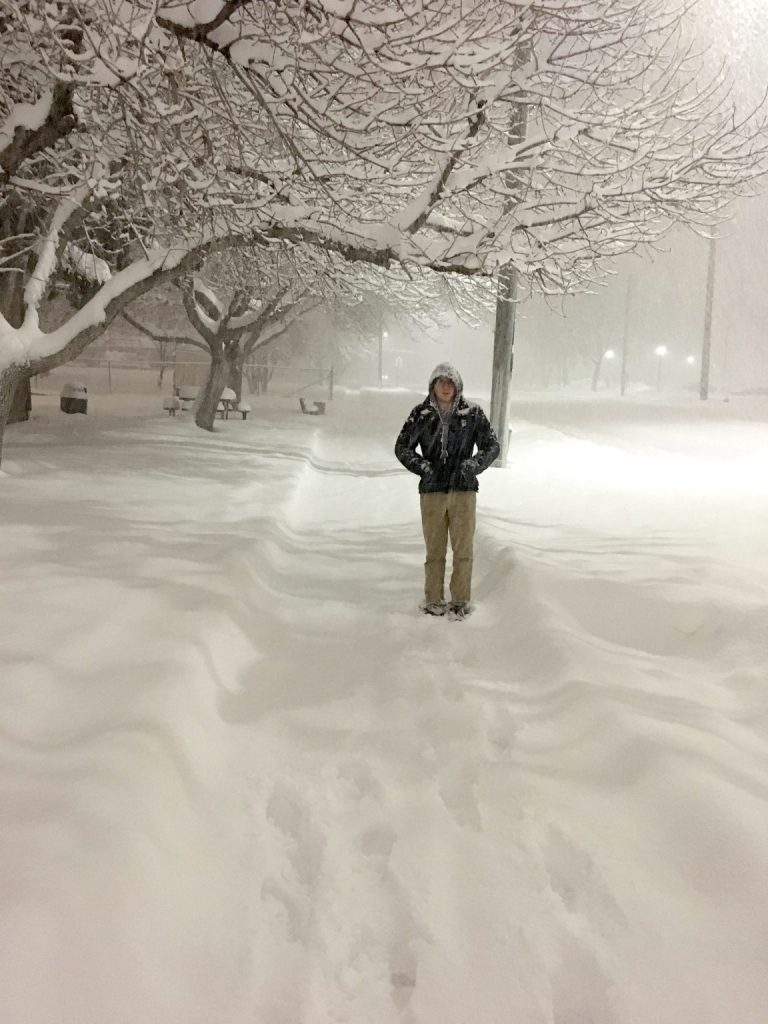 While snow belted Southeastern Utah over the holiday break and made campus look like a winter wonderland, students struggled with simply getting to classes on the snow-packed sidewalks and parking lots.
An unprecedented amount of snow fell last Sunday and Monday nights with students having to trudge through deep snow early Monday and after their night classes on Monday. Handicapped ramps were not cleaned and anyone in a wheel chair could not navigate through the deep snow early Monday morning and after classes that evening.
Tuesday the sidewalks were cleaned and remained clear throughout classes that night. The next storm on Wednesday sent an avalanche of snow and students again fought to stay upright as campus walks were caked with additional snow and ice. A few inches of snow fell on Thursday and by Friday, campus walks and parking lots were dry.
Price's annual snow fall is 22.4 inches with the Utah snowpack total for the area 201 percent of normal as of Jan. 17. According to weatherstreet.com, Price received between 16 and 20 inches of snow since Jan. 1, 2017.
Another winter storm is projected to hit Price on Thursday, Friday, Saturday and Monday with an 80 percent chance of snow covering the area on the first day of the next week.