Maile Richardson commits to Dixie State University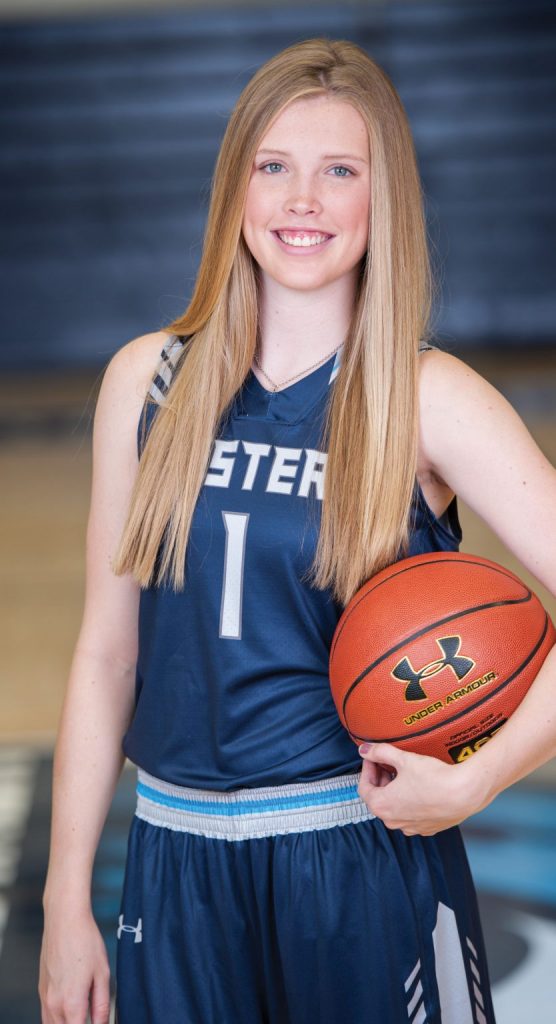 This archived article was written by: Alex Morell
Dixie State commit Maile Richardson, who hails from America Fork, Utah, is a sophomore on this years Utah State Eastern women's basketball team and is a returning starter for them. Standing at 6 feet 1 inch, Richardson is a force to be reckoned with in the middle. She is the second leading scorer on the team at 8.8 points per game, and leads the team in rebounds at 5.8 per game.
Richardson started playing basketball at a young age, as it was the family sport of choice. Her dad was a big part in her decision to play basketball. From a young age, he would teach her the skills needed to play this beautiful game. Whether it was teaching her to shoot, dribble, or pass it, her father always taught her how to be the best.
She contributes much of her love of the game to her dad constantly being there for her, and constantly taking her to games, practices and even being her coach most of the time. Through these long car rides to and from games, they continued to cement their relationship.
As you talk to Richardson about her basketball career, you start to realize that she very rarely ever talks about the actual game or the many accomplishments that she has achieved. The basis of everything that she loves about the game are the relationships that she has been able to form through the great game of basketball.
She says, "My favorite part of basketball is being able to interact with my teammates every day. It's especially fun when we all vibe together and get on a roll, that's definitely my favorite part."
Through the game of basketball and building these relationships with her teammates she says have become her best friends. Plus, she has also had the opportunity to pursue her education.
However, at this moment she is unsure about what direction she will go in life and undecided on a major.
She says, "I've taken a bunch of different classes in a lot of different areas so I'm still trying to scope things out."
As she takes her talents and ambitions to Dixie State next year she will be able to also continue to figure out what she wants to major in and eventually graduate with her associates degree.
What may be the most interesting thing of all with Richardson is that she never had the plan of playing on after she prepped at American Fork High School.
She actually at first turned down the opportunity that Coach Chelsey Warburton was extending to her, saying that she had no ambition to play at the next level. After thinking about it a little bit more, she decided that she would give the college level a try and quickly got back in touch with her. Thankfully for Richardson, they still had a spot for her on the team and welcomed her back with open arms.
From being undecided whether or not to play at the next level to a becoming two-year starter at USU Eastern to a Dixie State Commit, Richardson's basketball journey has been quite a ride for her.
You can catch her and the Eagles in action at the BDAC Feb. 7th against Snow College at 5:30 p.m.