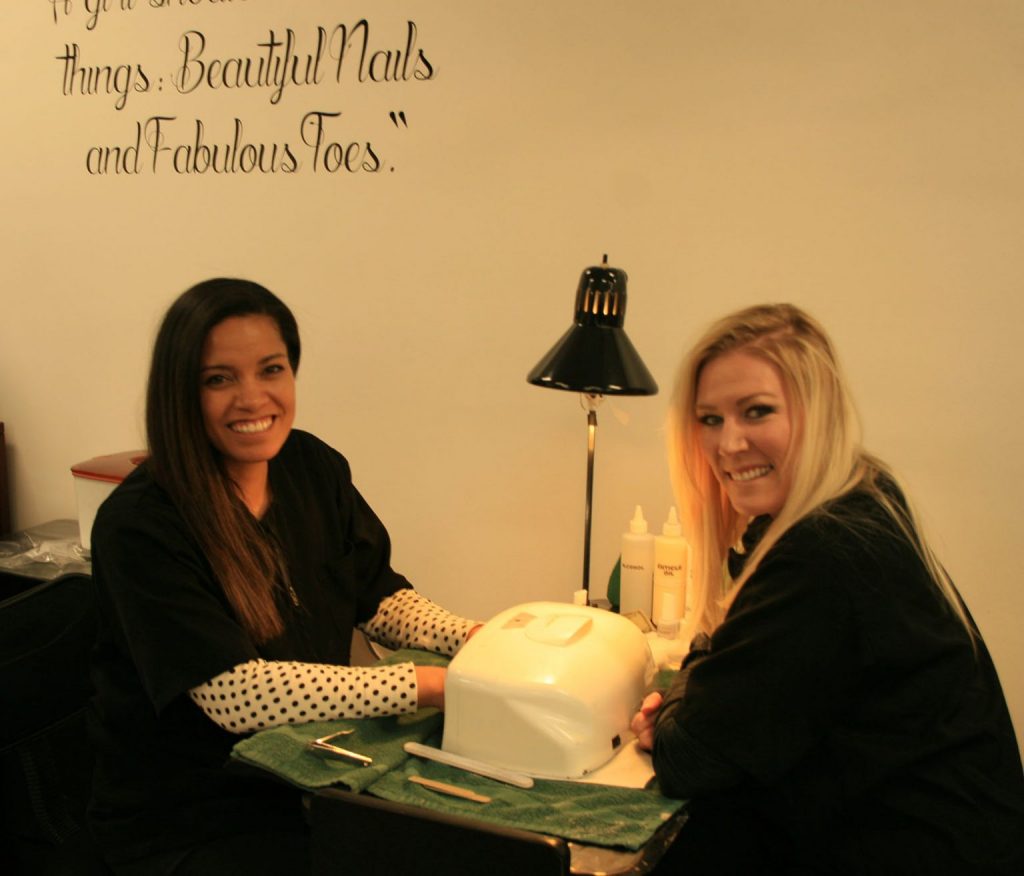 "Let's Nail Cancer" is Utah State University's Cosmetology Department's latest fund-raising effort to help two children, one in Carbon County and one in Emery County, who are fighting leukemia.
The event is Wednesday and Thursday, Feb. 8-9, in the USU Eastern's cosmetology studio on the second floor of the McDonald Career Center from 9 a.m. to 8 p.m. both days.
"We have two children in our area who have cancer. This community has always rallied around anyone in need and anyone who knows someone fighting cancer, knows it is an expensive battle.
"Our cosmetology students are donating two days of their education to provide manicures, pedicures and gel nails to the public with all proceeds donated to the two families whose children are fighting cancer," Debbie Prichard, associate professor of cosmetology, said. "No one is making a cent off the event except the two families whose children have leukemia."
Eastern's cosmetology department has set the minimum donation for $5 for a manicure, $10 for a pedicure and $15 for gel nails. "These are the minimum donations and we hope people will find it in their hearts to donate more," Prichard said.
Gift certificates are available for these services and are valid until April 15. Contact Val Marietti to purchase a gift certificate at 435.820.8384. All proceeds from the gift certificates will be included in the fund-raising effort. No other services offered by the cosmetology department qualify for this event.
To schedule an appointment, call 435.613.5302 or 435.613.5303.