Welcoming Fisher to the team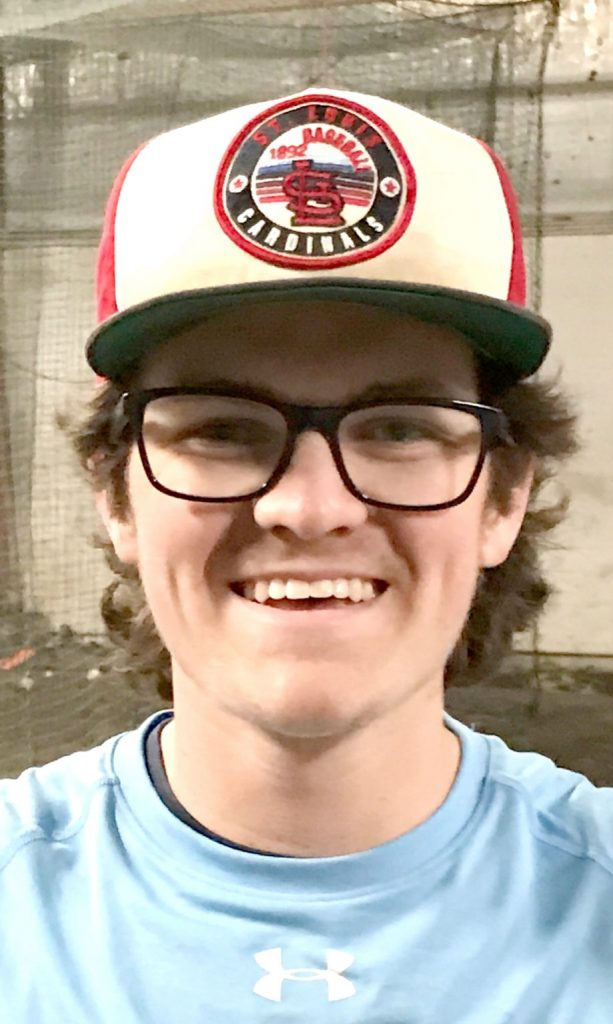 This archived article was written by: Austin Pitcher
The USUE baseball team picked up multiple new players this past semester from all over the globe. One of these new players being Fisher "Ice Man" Hermansen. He is a 5 foot 8 inch freshman from Heber city, Utah. He attending high school at three schools: Wasatch, Park City and graduated from Orem High.
He decided to transfer to USUE after attending his first semester of college in Twin Falls, Idaho, at the College of Southern Idaho. He played shortstop for CSI's Golden Eagles last fall, but is hopeful and determined to find a place that is a better fit for him. He believes he found that place at Utah State Eastern.
He, along with the other new players, have fit in with the team quickly and already found himself on the starting roster of multiple pre-season games.
"I was actually really nervous coming to a new school halfway through the year and was nervous the guys would treat me different from the rest of the team" admitted Fisher. But as outgoing and friendly as Fisher is, he claims, "It only took a couple hours of being in Price, for me to realize the team has a lot of genuine kids that I could relate to and fit in with."
Along with baseball, Fisher has other hobbies such as hunting and fishing, doing his homework and skateboarding. He also considers himself an avid movie watcher. A couple of his favorite movies being "No Country for Old Man" and "Guardians of The Galaxy."
Fisher has never been allergic to anything, but if he had to choose something to be allergic to, he says it would be losing. His strong passion to win has caused him to form actual ulcers and sores in his stomach. He has had to deal with this more than once in his life.
He isn't sure exactly what degree or field of work he wants to go into, but says he wants a job that will allow him and his future family to live comfortably.
He is more than excited to continue not only his education, but his baseball career at USUE and is anxious to see what his future holds. When you ever are in need of a good laugh, be sure to check out Fisher's twitter account @fishherm47. If you see Fisher around campus, be sure to tell him hi and get to know him. You won't regret it.