Cosmo students earn $4,000 to help "Nail Cancer"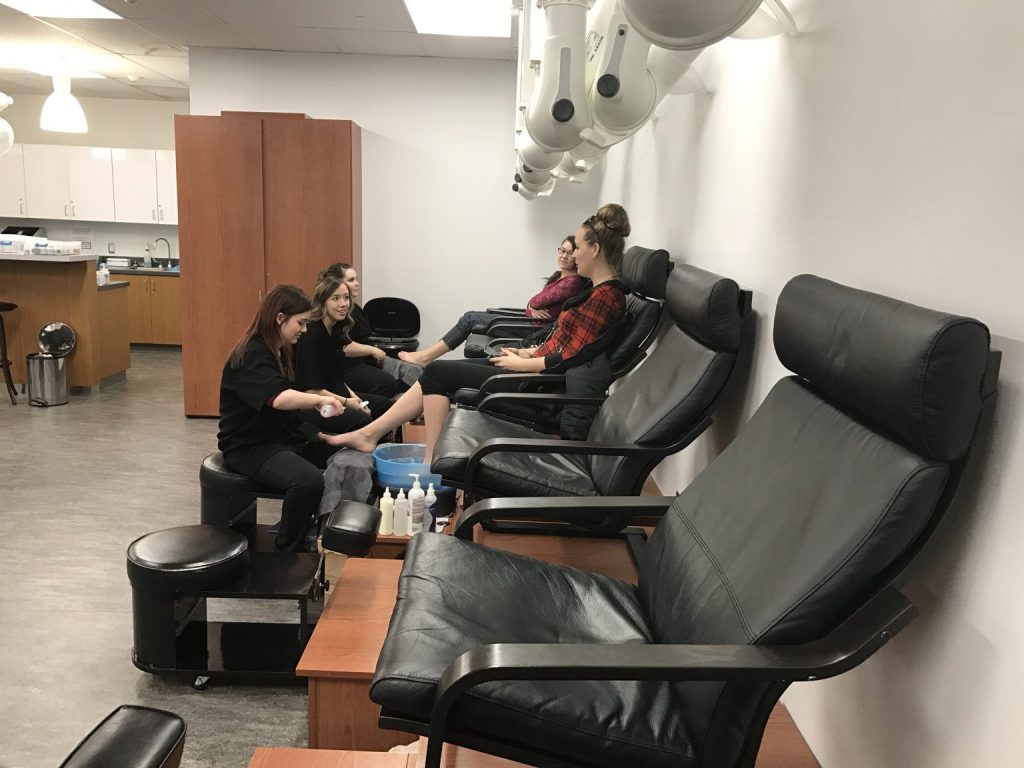 A lot of people in Castle County are sporting beautiful manicured hand and toe nails this week. By getting manicures and pedicures at USU Eastern's cosmetology department Feb. 8-9, the students helped raise almost $4,000 to give to two children fighting leukemia, one from Emery County and one from Carbon County. Their theme was "Let's Nail Cancer."
The cosmetology students donated their time and materials from 9 a.m. to 8 p.m. on the two days giving dozens of manicures and pedicures to area residents, with all proceeds going directly to the two families. They also sold gift certificates for the nail services.
The cheerleaders and dance team, under the direction of Brandi Johansen, helped with the effort on Fan Appreciation Night where they raised $350 in a 50/50 split that they collected at the basketball games. 
On Feb. 13, Debbie Prichard, USU Eastern cosmetology associate professor, delivered the funds to the families. Upon returning to campus, she said, "Hug your healthy children and grandchildren daily . . . fighting cancer is never easy and seeing a child with cancer breaks my heart." She thanked the community plus Eastern faculty, staff and students for their support of the Let's Nail Cancer fund raiser.
Besides their latest fund raiser, the cosmetology department netted $2,000 in a one-day bake sale in October 2016 with the Salons for Survival Program.