Free income tax service available in Reeves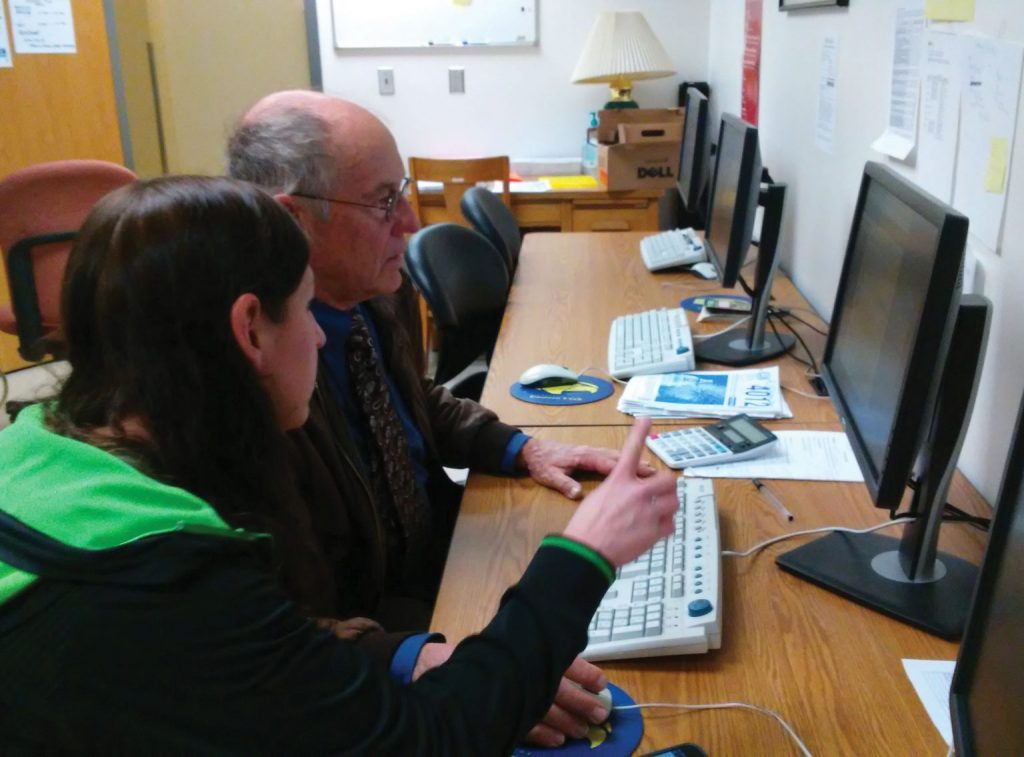 The April 18 deadline for income tax submission is fast approaching. This deadline should not be stressful for students, low-income individuals or seniors, as the USU Eastern accounting students for the past 34 years have been assisting individuals fill out their tax forms in the Reeves Building accounting lab.
Since 1982, College of Eastern Utah has prepared income taxes for low-income families, seniors and students, and the best part is it's free. USU Eastern was the first educational institution doing taxes for the students and community. Associate professor Henning Olsen, said, "Eastern was the first, the 'flag ship' for long-hand, computer and electronic filing."
The class, income tax preparation, is a two-credit class that gives students a "real world experience" with basic finance knowledge. Olsen said that potential professions the class prepares students for could be in accounting, public relations or as a tax preparer.
It helps students by giving them their first accounting job, Olsen said. The program that they use, Tax Slayer, is commercial software (internet based), and used by many professional companies. The students have to take an IRS exam to qualify to be a tax preparer.
This year business students attending USU Eastern are helping to pioneer three additional Income Tax Preparation locations: Senior Center in Price, Castle Dale and Delta Utah. A tax preparation site in Blanding has been in operation for several years now. Students take the Income Tax Class over the IVC network and then practice their knowledge by working at an assigned VITA sight in their area. The sites are developed in partnership with local governments.
Community volunteers also help with tax preparations. Hank Savage and Linda Jensen, for instance, come every year to help.
How does one take advantage of this incredible offer? Eastern students are eligible and, being so, may take their tax income tax information to the Reeves Building accounting lab, room 130. The walk-in hours are from 11:30am – 12:30 pm, Monday and Wednesday. Appointments may be made by calling 435-613-5219.