Students win five awards at SkillsUSA competition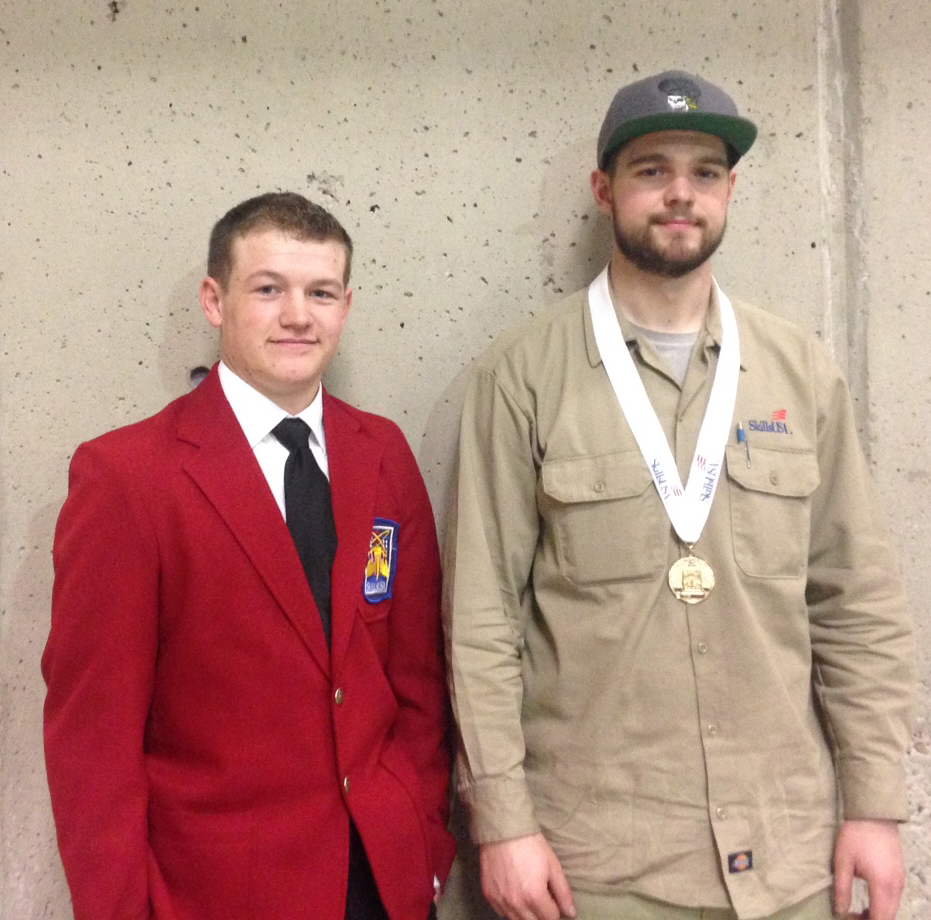 USU Eastern students brought home gold, silver and bronze medals at the statewide SkillsUSA competition held at Salt Lake Community College March 23-24.
Eastern's welding department students continue to dominate the competition with Ryland Barney from Roosevelt, taking first place in the individual welding competition, a feat Eastern welders achieved 15 times in the past 16 years. He travels to Louisville, Ken., in June to represent USUE and the state of Utah at the National Skills and Leadership Conference.
Barney began welding at the Uinta Basin ATC in Roosevelt. He was accompanied to the competition by Chandler Vincent who won the Utah contest last year and went on to win the U.S. Welding Trials to become the U.S. WorldSkills competitor. Chandler will also travel to Kentucky as part of the WorldSkills team and a welding ambassador.
The team of Josh Shoemaker from San Diego, Calif., Kanyen McManus, Price, and Trey Richardson, Price, finished second in the welding fabrication contest. Their instructors are Lon Youngberg, Mason Winters and Austin Welch.
Eastern's automotive department brought home three of the top six spots in the state. Student body president Phill Raich, from Price, placed second with Baylan Nelson Huntington, placing fifth and Marshall Jensen from Castle Dale, placing third. The testing for this event included a written knowledge test and several hours of hands-on skill testing.
According to instructor Stan Martineau, the postsecondary testing included all college and university automotive programs in Utah, as well as UCAT technology program. He said it was a tough battle this year for all students.
Another gold medal was won by Marriah Peet of Helper. She received a gold in job demonstration open for phlebotomy and will represent Eastern at nationals in Kentucky. Mercedes James of Moab received the silver in medical terminology while Jessica Cocciolo of Price received the bronze in the same category. The medical assisting instructor is Lori Rager.