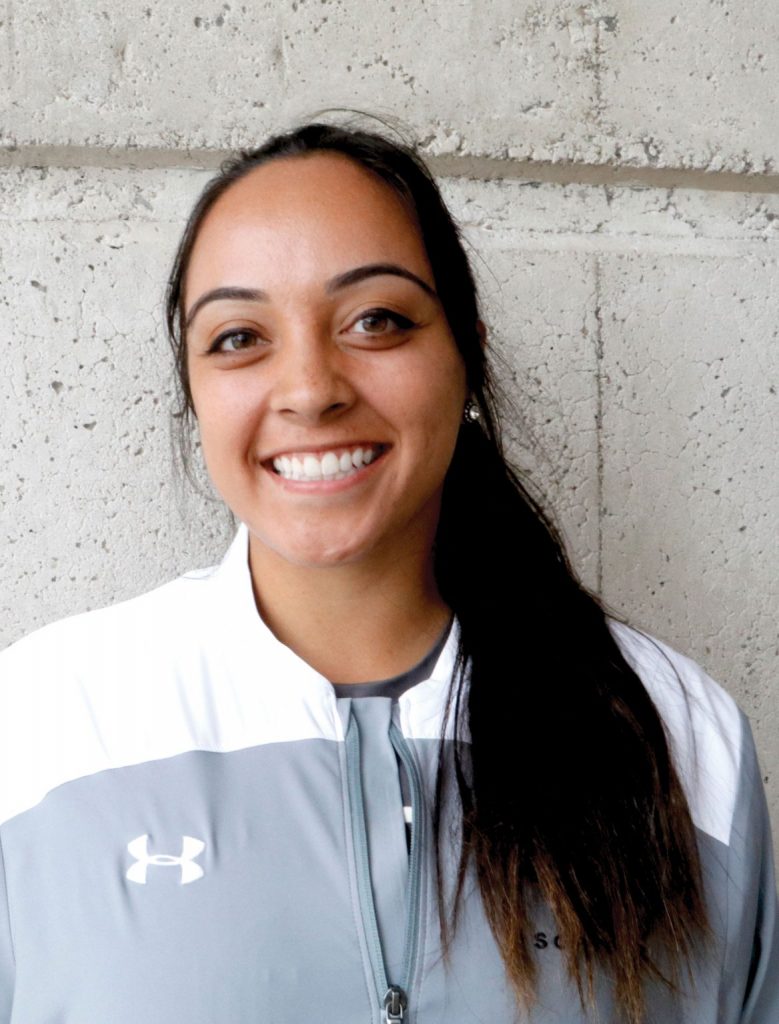 This archived article was written by: Terlynn Westphal
Angelique Lokeni, from East High School in Salt Lake, Utah, joined Utah State University Eastern's softball team spring 2017. After a semester in Western Nebraska, she decided to move closer to home which brought her to Price.
Lokeni enjoyed chemistry in high school. She took a forensics class her senior year which influenced her academic path. She hopes to work in a crime lab some day and is working on a major in chemistry.
She said, "I'm considering a minor in biology so that I can work in the criminology labs as well; doing finger printing, test rape kits and blood samples, things like that". She will do a job shadow this summer at the state crime lab. She hopes to transfer to USU in Logan or Utah Valley University.
Lokeni hopes to work with forensics not only for enjoyment, but to diminish the stigma that exists concerning females in certain areas of the work force. "Specifically with STEM careers. People don't think that girls would go for a chemistry major or want to work in the crime lab. I definitely would like to change that. You don't see a lot of women in those areas." Lokeni would like to be someone women look up to.
Through experience, Lokeni has learned that it is important to do things for yourself. She said, "Sometimes you have to make decisions that feel selfish. I have a hard time doing things for myself because I like to make other people happy. I give up what I want so that everyone else is happy. Especially this year, I have learned to do things for yourself, do things that make you happy."
Kindness is a big part of Lokeni. She lives by a quote, "I don't always know the right thing to do, so I try to think, what is the most loving thing I can do at this moment? Then I do that."
She loves making friends and meeting new people.