Eagles hold 4-12 conference record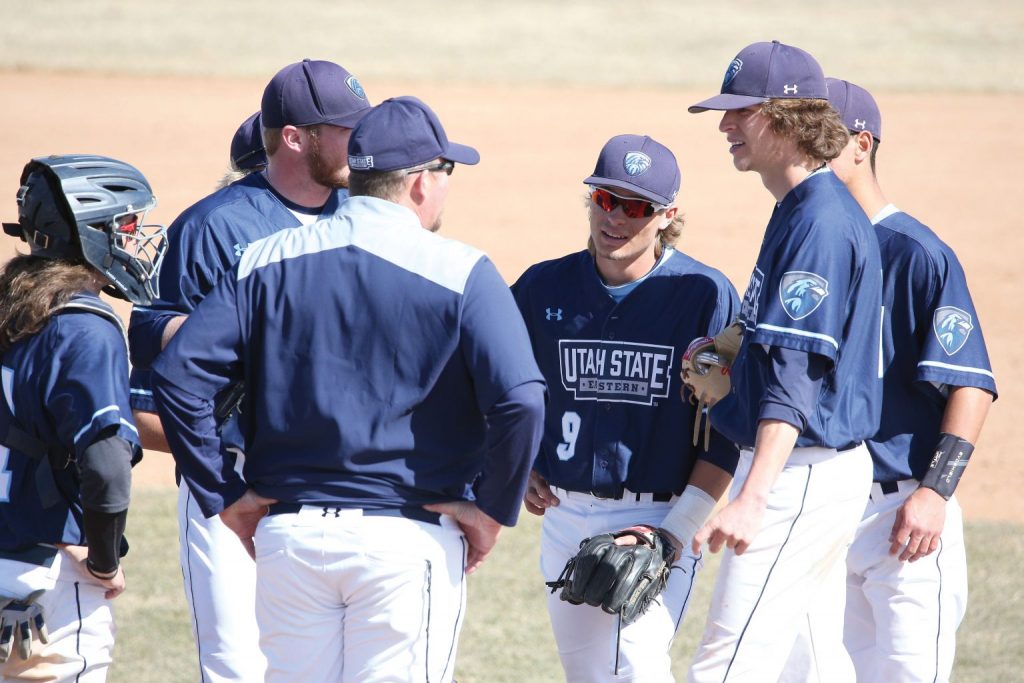 This archived article was written by: Lindy Bluemel
In an even match up March 23-24, Utah State Eastern baseball team snags a single win while playing a four-game series against College of Southern Idaho in Twin Falls.
In the first game of the series, Eastern's Zach Lundell started at pitcher. He pitched a total of six innings, he was able to find the zone and strike out eight batters, allowing three runs scored. He picked up the only win of the weekend, 4-3 for USUE.
Stepping up against a left-handed pitcher, hitters Austin Pitcher, Trevor Clingman and Cole Fassat all scored in the fifth inning when Eastern took the lead, Mitch Kay added the remaining run into home. Jesse Rowley had the lead for RBIs, hitting two of the runners in.
In game two, facing another left -handed pitcher, USUE Eagles were scoreless, losing 1-0. CSI earned a RBI single to break the tie in the eighth inning.
Pitcher Chase Stratton started on the mound and worked through seven innings, striking out four batters and allowing two hits.
Starting game three with a lead, the Eagles started strong to only fall short of the win on day two of play. They kept the lead until the fifth inning when CSI racked up points to take a 4-2 lead.
Stephen Ortiz, a player recruited from Puerto Rico, led the team in runs, making it home twice in game one on March 23.
Pitching four innings, Fassat started on the mound, striking out two batters and allowing three of the four runs in. He was relieved by Jarrett Hunt.
Sophomore Cooper Thorpe says, "I think now that we have seen everybody and how they play we just need to come in with a mentality that we can win every game we play and we just need to be consistent and come ready to play."
Rowley had two hits and one run into home to contribute to the Eagles score of two on Friday afternoon, falling to CSI, 7-2.
Fighting through their bull pen, the Eagles started with pitcher Colton Hill. He allowed three runs in with two strike outs. Relievers Kirk Haney, Rigby Butikofer, Clayton Gess and Landon Salvo all coming in and allowing a runner to reach home plate.
Making it passed the half way mark of the spring season, the Eagles sit in last place in the Scenic West Athletic Conference. Southern Nevada sits in first, followed by Salt Lake Community College in second, College of Southern Idaho third, Colorado Northwestern Community College fourth. The Eagles have a 4-12 conference record and an 11-22 overall record.
Having a bye week, the Eagles have an extra week to practice and sharpen their game before they travel to Rangeley, Colo. to face off against the Spartans again April 7 and 8.