Arkansas native hired as assistant men's basketball coach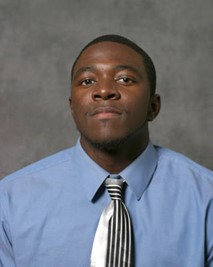 Utah State Eastern Athletics have announced the hire of Ray Jones Jr., as assistant men's basketball coach.
Vice Chancellor of Student Affairs Greg Dart made the hire official on Wednesday (April 19) to make Jones the Eagles lead assistant coach under Head Coach Adjalma "Vando" Becheli.
"We couldn't be more excited to welcome Coach Jones to the Eagle family. Coach Jones had a tremendous playing career and bring experience that will help players be developed and move on to the highest levels," Dart said.
Jones comes to the Utah State Eastern from Southern Utah University where he was a player development assistant for the Thunderbird's men's basketball team under Head Coach Todd Simon.
He will bring his experience and knowledge of the game to assist Becheli in recruiting, defense, player development and all other facets of the program.
"He brings a lot of things to the table. He brings international experience and he is very motivated and positive. He can add a lot of things to our program. He is going to take care of our man to man defense and help develop our players," Becheli said.
Jones is excited to continue his coaching career and come to Price to learn under Becheli and help be a mentor to team.
"I am excited to work with Coach Vando because of his experience, knowledge and the type of person he is. I bring experience and I think I can be a great mentor to the guys on the team," Jones said.
He began his college playing career at the junior college level playing two years at Connors State College located in Warner, Ok.. While at Connors State, Jones helped lead the Cowboys twice to the NJCAA National Tournament and a top-five ranking as a freshman.
After completing his career at Connors State, Jones transferred to Southern Utah where he averaged 10 points, four rebounds and four assists under Head Coach Roger Reid. Jones would go on to play professionally overseas in Germany and Slovakia before returning to Cedar City to work for the Thunderbirds.
Jones, a Little Rock, Ark., native, holds a bachelor's degree in communication from SUU and is completing his master's degree in communication.
The Eagles' men's basketball team finished fourth in the Scenic West Athletic Conference this season and were eliminated from the conference tournament in the semifinals to Snow College.