Baseball nearing end of season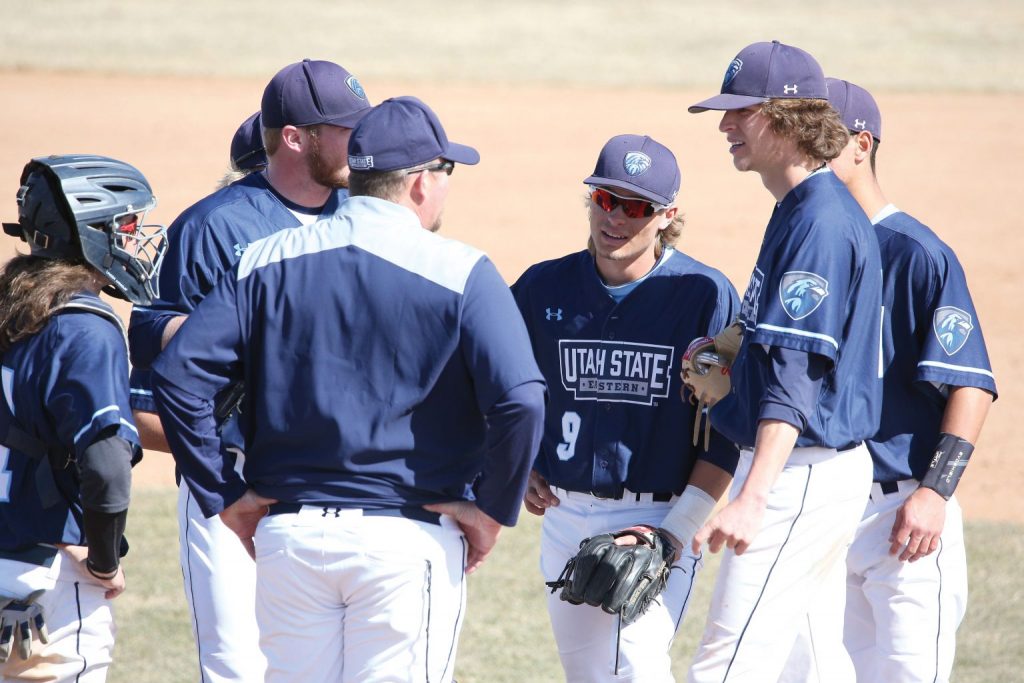 This archived article was written by: Lindy Bluemel
Head coach Scott Madsen leads the Utah State Eastern Eagles to two more wins on the diamond while on the road to Rangeley, Colo. and Salt Lake City after two more weekends of baseball.
As the 2017 season starts to narrow, the Eagles fight to pick up two more wins on the road, one from the Spartans in Colorado and one from the Bruins in Salt Lake.
Day one, game one of the series in Rangeley was a tough loss of 9-8. wMitch Kay led the team with two RBIs and two hits. Chase Decoss, Jesse Rowley and Colin Wilson had the remaining RBIs of the game. Zach Lundell and Decoss had the most runs for the game at two each.
wChase Stratton opened the game on the mound, in 3.2 innings, he allowed four runs and four strikeouts. Reliever Kayidyn Longman pitched four innings with three strikeouts and the remaining five runs touching home.
The next game highlighted the Eagles a little more favorably, giving them the win, 7-4.
Cole Fassat launched a ball out of the field, giving him the only home run of the game. He also led the team with four RBIs. Rowley got on the board again, scoring the team high of two runs in the game.
Jarod Lessar pitched the first three innings, with three runs scored and three strikeouts. Colon relieved and pitched one inning allowing the remaining run to be scored for the Spartans and one strikeout.
Saturday, April 8, the Eagles fell to the Spartans 7-1. Kay had the only RBI of the game and Fassat scored the only point. Although Wilson had two hits, the team still fell short of snagging the win.
Pitcher Landon Salvo got a start in game one Saturday and struggled to find the zone, pitching one inning, he had one strike out to match the four runs CNCC scored.
Kirk Haney and Colton Hill allowed the remaining runs, with only one strikeout between the two of them from Hill.
The final game of the weekend ended with the Eagles falling 13-4. Even stats throughout the batting line up, the team had five hits, with four executed into runs.
Lundell started as pitcher, after three innings of battling and eight points on the board for the Spartans, relief pitcher Rigby Butikofer stepped in and allowed four more runs. The remaining run was scored when reliever Connor Pennington stepped onto the hill.
As the season begins to reach its end, sophomore Luke Haney said, "I think we as a team should remember why we play the game of baseball, because of how fun it is for each of us and how much we all love it." He then said "Like Babe Ruth said, Baseball was, is and always will be to me the best game in the world."
The Eagles only have couple games left and sophomore night will be the weekend of graduations for USUE, Saturday, April 29.