Two women are top USU Eastern graduates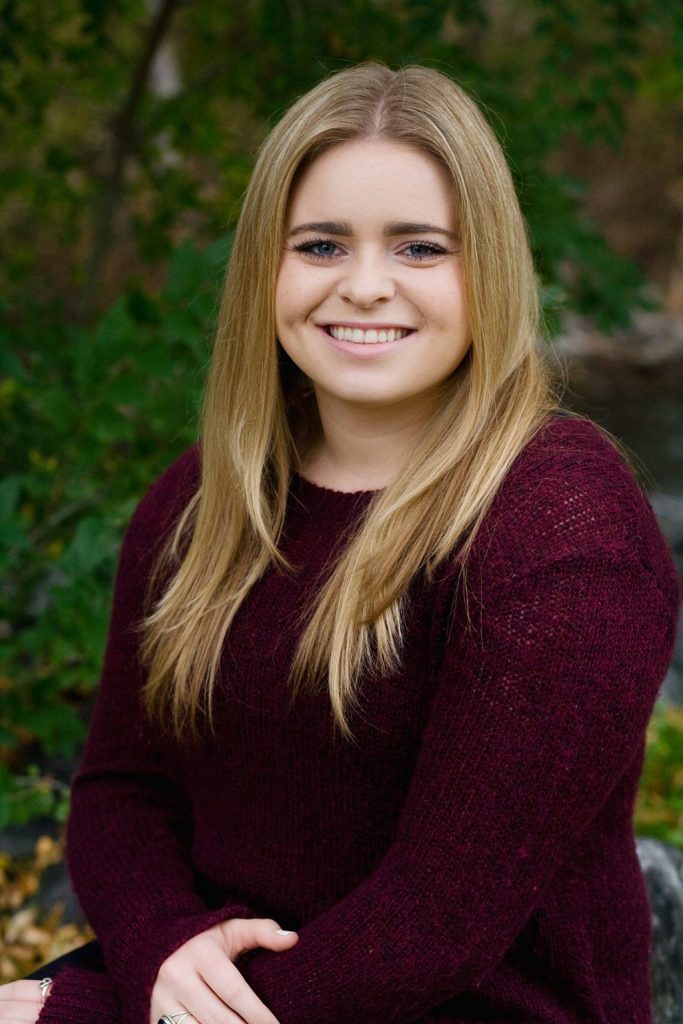 Sarah Elise Hubert, Orem, and Danni Noyes, Price, will serve as Utah State University Eastern's 79th valedictorian and salutatorian with Dr. LaVell and Mayzell King inducted into the 2017 USU Alumni Hall of Honor and Robert Kirby speaking at commencement.
Valedictorian
Serving as valedictorian for the class of 2017, Hubert came to Eastern after graduating from Orem's Timpanogos High School in 2015. At THS, she was a member of the National Honor Society council as a scholarship representative and captain of her lacrosse team her senior year. At Eastern she served as a USU Ambassador and according to Hubert, "made many lifelong friends."
During her time at Eastern, Hubert found a love of outdoor adventures and valued the time spent with friends. Recently, she decided to pursue a service-oriented career and will continue her education at USU in Logan, to complete a bachelor's degree in social work.
Salutorian
The salutatorian for the class of 2017 earned a perfect 4.0 GPA at USU Eastern. No stranger to high GPAs, Noyes graduated from Carbon High School as co-valedictorian in 2015 and senior class vice president. During her time at Eastern, Noyes served as vice president and president of the Serving Utah Network Center where she amassed countless volunteer hours. She was also a member of Eastern's dance team. She will be heading to USU in Logan to pursue a bachelor's degree in English with an emphasis in professional/technical writing.
Commencement Speaker
Salt Lake Tribune columnist Robert Kirby serves at the 79th commencement speaker at USU Eastern. A regular fixture in Southeastern Utah, he writes that he was raised in a military family in Springville, Utah. He has been a student, rat catcher, car washer, soldier, missionary and police officer.
He left law enforcement in 1989 to pursue the idiotic notion of becoming a writer for the Tribune where he has written columns since 1994. His "culture" column appears every Thursday, Saturday and Sunday, where he says it is closely followed by church and world leaders.
He is the author of 10 books, most recently "The Essential Kirby Canon." The recipient of a number of non-cash literary awards, Kirby is most proud of being named grand marshal of the 2010 Green River Melon Day's Parade. He lives in Herriman, Utah, with one wife, three married daughters and nine grandkids. He admits to owning a cat, but it died.
Val Halamandaris Caring Award
Besides serving as salutatorian, Noyes is the recipient of the Val J. Halamandaris Caring Award. The daughter of Kim and Jim Noyes, she is a 2015 graduate of Carbon High School. During her time at USU Eastern, Noyes served as the vice president and president of the Serving Utah Network (SUN) Center and was a member of the USU Eastern Dance Team. Her service in the Carbon community has been outstanding, benefiting programs such as the Carbon County Food Bank, Notre Dame Hope Center, Active Re-Entry program, Christmas Tree Angel, and many others. Noyes has also looked outward, taking her spirit of service to Navajo Mountain and to small villages in Mexico. Her caring attitude and strong work ethic touched the hearts of many. She has been an exemplary ambassador for USU Eastern. Noyes plans to attend USU Logan in the fall to pursue a degree in English, with an emphasis in professional and technical writing.