What a Woman Wants Expo raises $8,000 in scholarship funds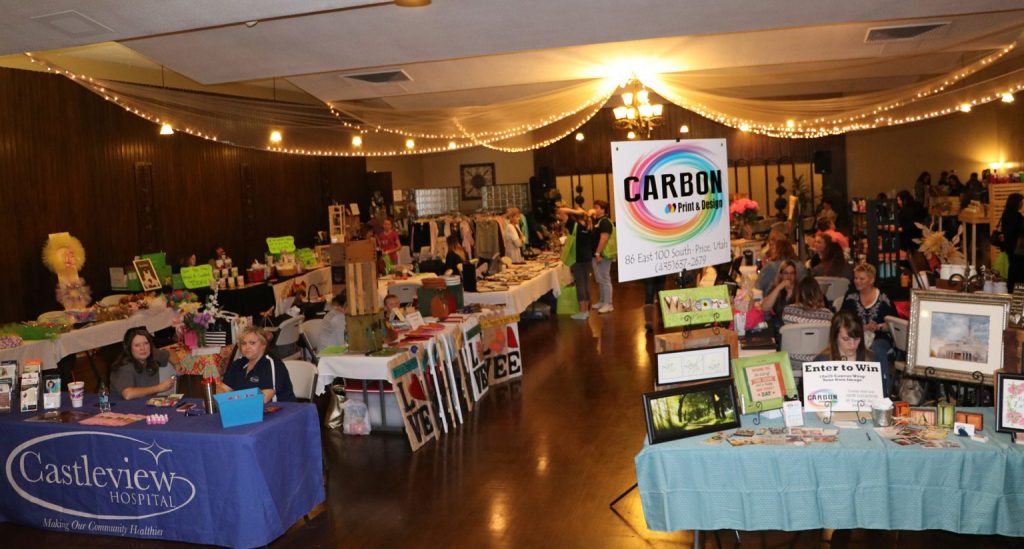 Another successful What a Woman Wants Expo netted $8,000 to the cosmetology department's 2017-18 scholarship fund.
The annual expo was the weekend of April 7-8 with over 40 vendors showcasing their wares in the Tuscan on 100 North Carbon Ave. Besides fashion shows and cutest baby contest, area businesses and community services rallied together to offer a glimpse into what they provide in Carbon and Emery counties.
Sutherlands gave home improvement tutorials and donated a saw for one of the many drawings throughout the two-day event. Food samples were provided as well services including make up tutorials plus $5 manicures and pedicures.
USU Eastern's cosmetology department sponsored the fourth annual event with Debbie Prichard as chair. "Everyone helped to make this such a success. We live in an incredible and generous community; we are so blessed to have this event become one of the area's best success stories. Plus, all the money earned goes to help Eastern cosmetology students with their education." She also thanks Amanda Holley Piaz and AJB Broadcasting for their generous support of the expo.