USU Eastern names Bailey and Loftus as Athletes of the Year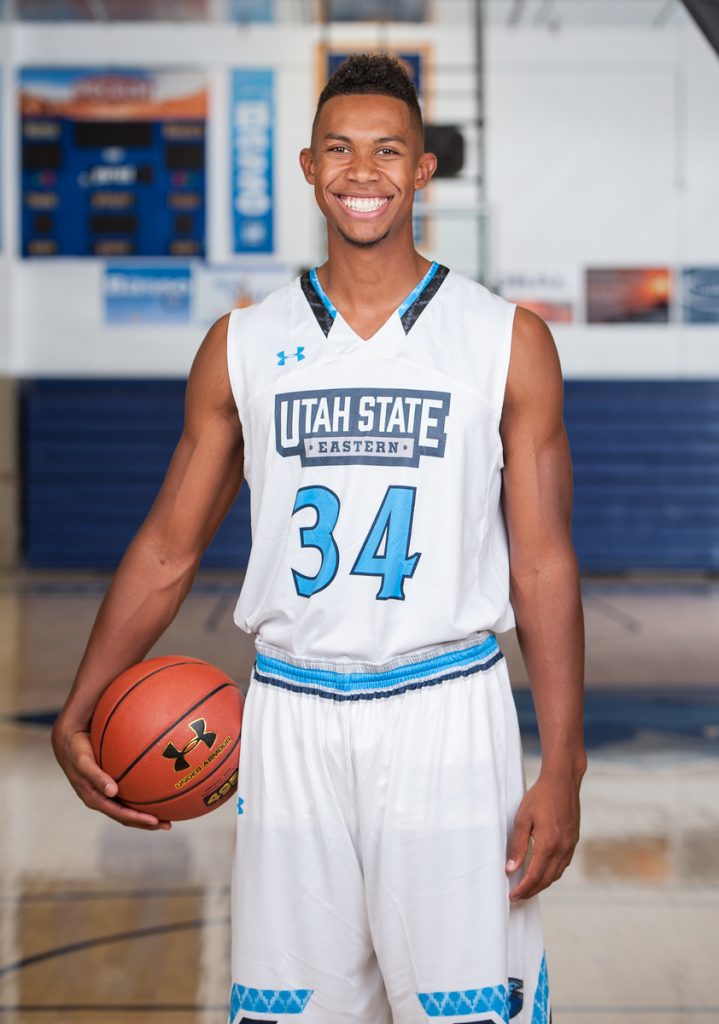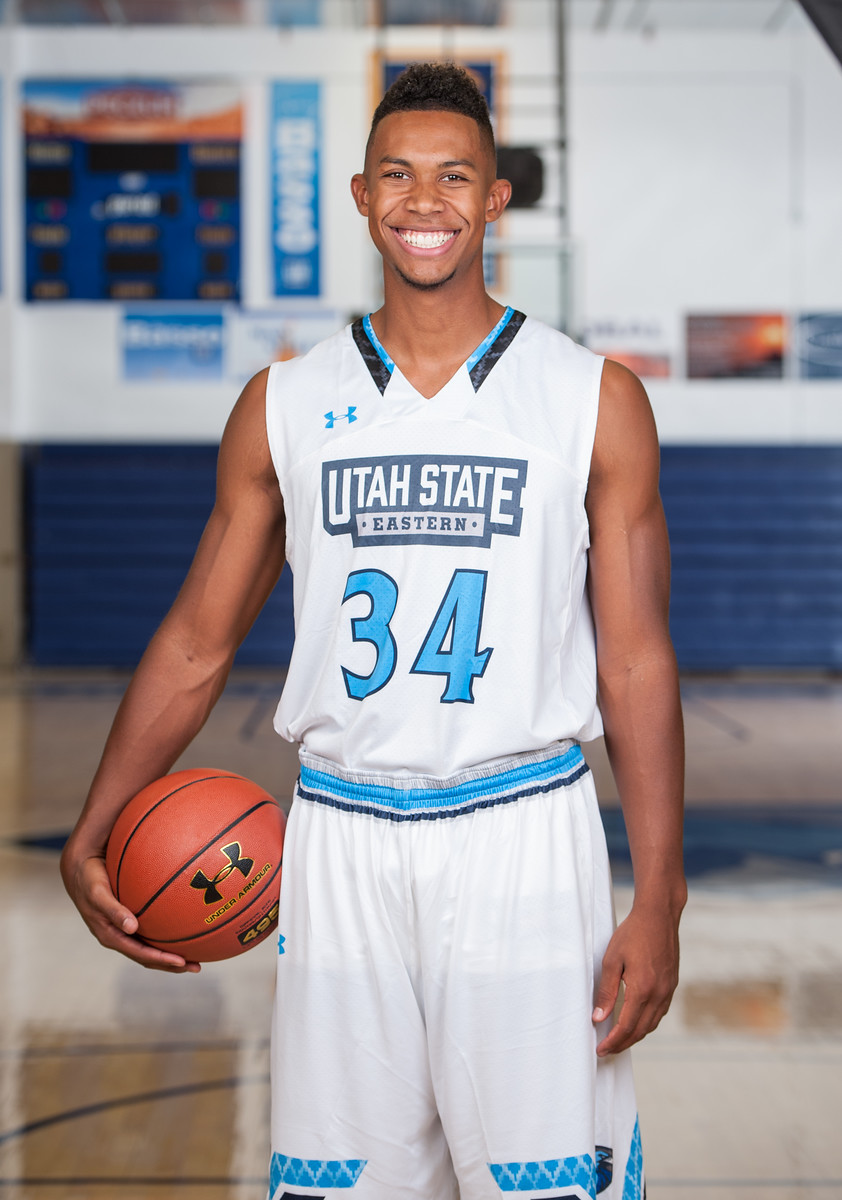 Cameron Bailey, Orem, was named male athlete of the year with Madison Loftus, South Jordan, named female athlete of the year at the USU Eastern Athletic Awards banquet.
Bailey, a 6-foot-7-inch sophomore who played basketball at Timpanogos High School, was named to the All-Region Scenic West Athletic Conference second team.
Playing every game for the Eagles, he was on the court 885 minutes, scoring 332 points and hitting 92-free throws. He led the conference in rebounding, averaging 8.9 per game; second in the conference in field-goal percentage with a .509 percentage and eighth in the conference in free-throw percentage at .548. Bailey signed a letter of intent to play at Westminster College next fall.
Loftus, a 5-foot-8-inch freshman shooting guard who played basketball at Bingham High School, was named to the 2016-17 All-Region SWAC first team and honorable mention All-American.
In 32-games played, she played 950 minutes, averaging 29.7 minutes per game while scoring 308 points. She led the conference in three-point-field goals per game making 85 for a 2.7 per game average and was second in conference if three-throw percentage, making 90-free throws for a .857 percentage. She averaged 3.6 rebounds per game and had 88 assists. She will continue as a USU Eastern Eagle next fall and winter.
With a 3.97 GPA, Austin Fietkau, a soccer player and graduate of Pleasant Grove High School, received the male academic award. With a perfect 4.0 GPA, Harlee Willoughby, a women's basketball player and graduate of Delta High School, received the female academic award.
The community service award went to Allie Kittell, a volleyball player from San Pedro High School in San Pedro, Calif.
Athletic Director Chelsey Warburton presented her mentor and friend, David Paur with a Lifetime Achievement Award "for his years of contribution, service and success as both a coach and athletic director."     
"This was a banner year for Utah State Eastern athletics. We are so proud of our student athletes and all their accomplishments," said Greg Dart, vice chancellor of student affairs and enrollment management.