Chris Craig sentenced in elementary school incident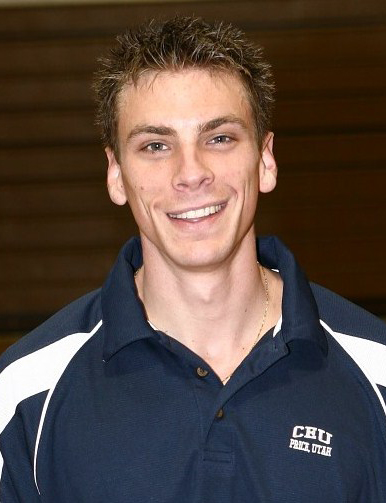 Former College of Eastern basketball coach, Chris Craig, 36, was sentenced to 60 days in jail on June 20 for a school bomb threat in Utah County.
Craig, whose Golden Eagles finished as the third best junior college team in the 2010 NJCAA Tournament and was also a Division 1 assistant, was sentenced to 60 days in jail stemming from an incident in September 2016 when he threatened to blow up an elementary school his 9-year-old daughter attended in Eagle Mountain, Utah.
In a three-hour standoff with police at Eagle Valley Elementary School, Craig referred to himself as "the Radical Islamic Jihadist Muhammad Allah Al-Khidr." Wearing a ski mask, he threatened to blow up the school if the children were not evacuated.
He was later booked on charges including interference with an arresting officer, failure to disclose identity, disruption of operation of school and disorderly conduct, all misdemeanors. He was also charged with threat of terrorism, a second-degree felony.
According to the Salt Lake Tribune, "Judge Roger Griffin ordered Craig, who has been incarcerated since his arrest in September, to spend 60 more days in Utah County jail before being released on what Griffin called a 'zero-tolerance probation' for the next five years, during which time he will be required to receive treatment for the mental illness doctors, families and lawyers believe caused the once promising basketball coach to act out as a religious fanatic in recent years."
NBC Sports reported that Craig is believed to suffer from schizophrenia as well as bi-polar disorder. The incident in Eagle Valley was not the first time Craig has run afoul of the law. In 2013, he was arrested for making terroristic threats in two different states and a year later was arrested after driving a car onto the Castle Heights Elementary School ground in Price where his daughter attended.
He was profiled in Sports Illustrated in 2014 where it said Craig has a history of hospitalization for mental illness. His family told the magazine that he had been diagnosed with schizophrenia, similar to what his mother had died from a few years earlier.
Craig started at CEU as an assistant for two years and head coach for three. At 25, he was the youngest head coach in college basketball at the time. After his trip to the NJCAA, he moved to the University of Northern Colorado as an assistant, then to Midland College as head coach.
Editor's note: the original story of the arrest appeared in the September 22, 2016, edition of The Eagle.