Madsen named assistant athletic director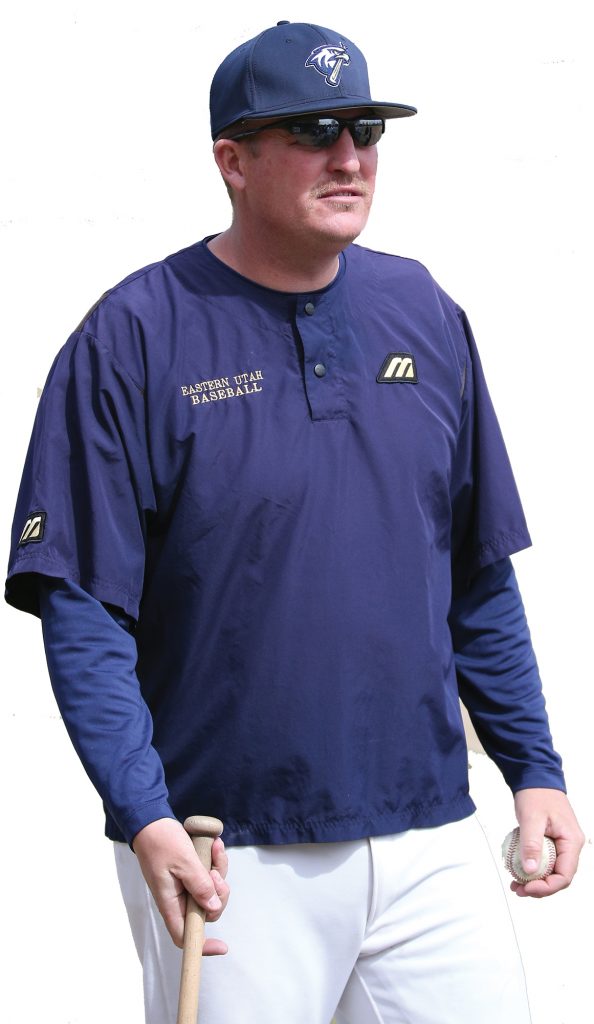 Utah State Eastern Athletic Director Chelsey Warburton announced today the appointment of Scott Madsen to Assistant Athletic Director for Advancement.
Madsen is currently the Utah State Eastern baseball coach and will continue in that capacity along with his new role in the athletic department. He will be responsible for the fundraising and development for the Utah State Eastern Athletic department.
"I am excited to take on the new position for the athletic department. I know it will be challenging, but with the support of the athletic department and the community I know I can complete the job," Madsen said.
Warburton believes Madsen's experience in the athletic department and fundraising will help the department moving forward. "Scott is perfect for the job. He understands the need here for our athletic department," she said.
Madsen has been the head baseball coach at Utah State Eastern since 2003 and was previously an assistant coach for the baseball team.
Vice Chancellor Greg Dart said Madsen brings a myriad of experience to the role. "He can help build partnerships and elevate the brand of Utah State University Eastern athletics," said Dart.
Along with coaching the Eagles' baseball team, he has worked for the campus as an assistant summer programs director and a physical education instructor. He played collegiately for the Eagles two seasons before beginning his coaching career.
While coaching at Utah State Eastern, he has received his bachelor's degree from Bellevue University and an MBA from Southern New Hampshire University.
Utah State Eastern Athletics is home to seven varsity sports that compete in the Scenic West Athletic Conference in the National Junior College Athletic Association. During the 2016-2017 season, its teams earned 81 wins including upsets over nationally ranked teams in baseball, men's and women's basketball.