Automotive students at Eastern place in top-two percent in nation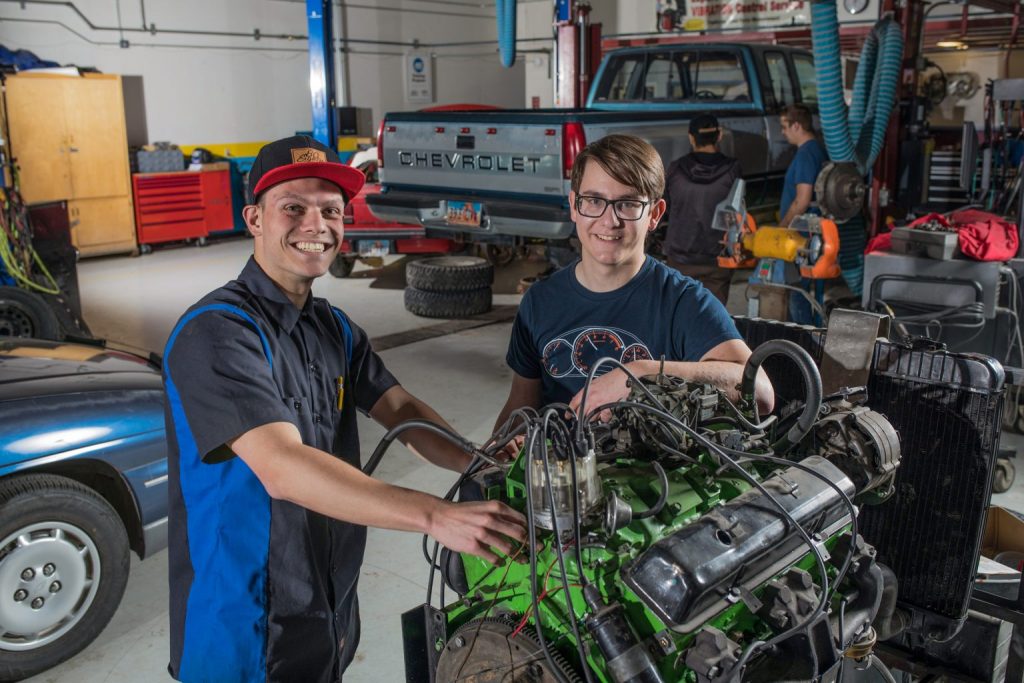 USU Eastern's automotive students placed in the top-two percent in the nation according to the national NIASE testing center.
At the end of spring semester, the students took a national test administered by ASE "Automotive Service Excellence." The test included questions on theory and hands-on skills that are graded to a recognized standard.
According to Stan Martineau, director of the Eastern automotive program, "all student who take the test in the United States are averaged. This provides input to instructors as to where their students fit compared to other programs.
"The instructor's report is sent back to the colleges and broke up into different content areas – this enables faculty to identify areas of focus that could use improvements."
He used the brake systems test as an example. The test asks questions on hydraulic system diagnosis and repair, drum brake diagnosis and repair, disc brake diagnosis and repair, power brake units diagnosis and repair, anti-lock brake systems and miscellaneous repairs including wheel bearings, parking brakes, electrical, etc.
Martineau, who retired at the end of spring semester, is ecstatic over how well his students did on the national "End of Program" test. "I congratulated each student on a job well done."
Cutline: Jared Lee and Phill Raich are two of the USU Eastern automotive students who helped the program score in the top-two percent in the nation.