Former USU Eastern dance department head found dead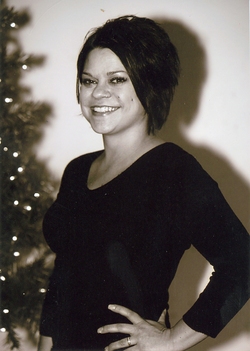 The former head of the USU Eastern Dance Department was found dead in Helper on July 27.
Melissa Louise Anast, 38, loved teaching dance and choreographing theater shows for the college. In 2012, she won the Repertory Dance Theaters Iron Choreographer along with her co-choreographer. Recently she choreographed shows for The Rio Theater in Helper, Utah.
In an interview in The Eagle five years ago, Anast said she started dancing at 2 and has been dancing all her life. "I went to the Linda Johnstun's Dance School, and from there I made up routines for my friends and neighbors. I was in talent competitions and other fun events growing up."
She said, "The best thing about being a dancer is that no matter how silly you look or how goofy it is, you still get to have fun."
Anast was born in Price and graduated from Carbon High School. She said, "afterward I attended College of Eastern Utah two years and was part of the drill team here as well. I then attended the University of Nevada at Las Vegas (UNLV) where I received my bachelor's degree in dance and my Pilates certificate. Then I attended graduate school for dance choreography, followed by Mills College in Oakland, Calif."
She advised the Eagle Dancers at CEU, a dance team that performs hip-hop and jazz movements at half time events.
"I take my time choreographing the dances for my standards and my team's standards. We do a lot of jazz and hip-hop, it's really exciting fun," Anast said. When choreographing a routine, "I do all the moves, I come up with the counts and steps as well. The girls give input on the dance, I do the choreography and we all share the fun."
Melissa was a member of the Greek Orthodox Church and could be seen at festivals teaching people how to Greek dance.
According to her obituary, Melissa loved and cherished her many friends that supported her in the Helper Arts community. She loved teaching Pilates and creating essential oil potions to help people heal. Her giggle was contagious and smile unforgettable.
Funeral service is Tuesday, August 1, 2017, 11 a.m. at the Assumption Greek Orthodox Church. Trisagion service is Monday 7 p.m. at Mitchell Funeral Home. Family will receive friends Monday and Tuesday at Mitchell's one hour prior to service. Committal is in the Price City Cemetery.