Mens Soccer splits with Snow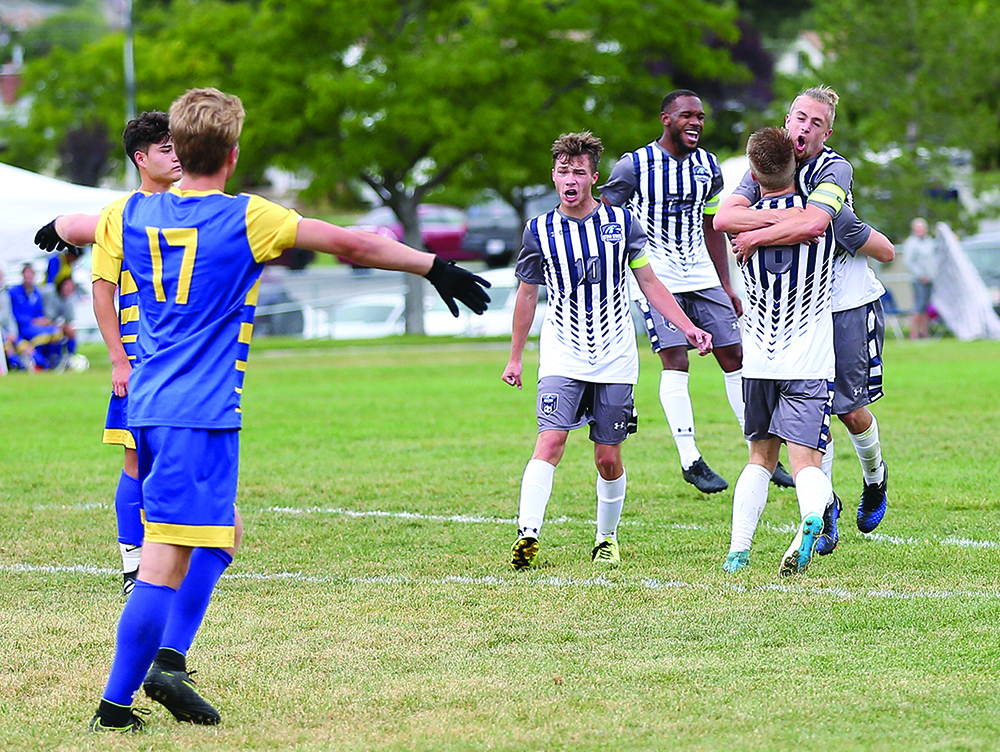 This archived article was written by: Nico Schapochnik
Eagles men's soccer finishes
their four-games road trip
with just one win.
The Utah State University
Eastern Eagles traveled last week
to Colorado to finish their non-conference
schedule playing against
Trinidad State Junior College and
Otero Junior College.
The team left Wednesday, Sept.
20, since the trip was to the east
of Colorado, a 12-hour-bus drive.
The Eagles played Trinidad
State Junior College in Trinidad,
Colo., on Thursday, Sept 21, and
lost 3-2 on a double-overtime. Both
of Eastern goals happened on the
second half, after losing 2-0 early
on in the match, and were scored
by the feet of freshman Matt Clark
and sophomore Xavier Smith,
that assist on the first goal by the
striker Matt.
Saturday night, Sept. 23, Eastern
played Otero, that has a tradition
of good team and went to
nationals not to wild ago. They tied
0-0 after a tough game, the Eagles
had two big chances to seal the deal
on overtime, but they stopped on
the hand of their keeper.
Assistant coach Cole Davis
said, "It was kind of a weird
weekend, for whatever reason
everything was just a bit off, from
touches to passes to shots even
down to our communication, this
wasn't due to a lack of effort and
desire."
Going back to the conference
schedule, the Eastern's men's
soccer team traveled to Ephraim
to play two games against Snow
College. Friday, Sept. 29th, they
played at 1 pm. and won by 2-1.
Eastern started the game slow, and
in the third minute was already 1-0
for the Badgers.
But the team had enough time
to bring their real soccer back, with
goals by Jae Patridge and Frank
Debry, assisted by Xavier Smith.
The next day, the history of the
game was different. The Eagles
started the game losing again, but
in the very beginning of the second
half, freshman Frank Debry
scored. Unfortunately this wasn't
enough to hold the badgers down,
as they scored again on the end. The
game ended in a 2-1 loss.
We always would like to come
away with all 4 wins and when that
doesn't happen, there is always
things that need to be worked on,
big or small, Davis said
After this games, sophomore
Xavier Smith, moved to top scorer
of the team with five goals, he said,
" These last two games were the
worst games we played, by far the
team didn't perform well against
a team we should have beat. I feel
like we are definitely going to win
these next two conference games
against CNCC because their team
is the worst in our conference and
as cocky as we come out and play
we should win."
The Eagles holds a 5-5-2
overall record and third place on
conference. They play Colorado
Northwestern Community College
(CNCC) on Oct. 6 and 7.