Betsy DeVos revises Title IX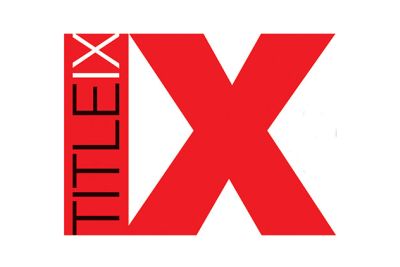 This archived article was written by: Alexander Holt
U.S. Secretary of Education Betsy DeVos announced earlier this month that she is rescinding guidelines on campus sexual assault investigations put in place by the Obama Administration stating that current guidelines violate the due process rights of the accused.
Former Vice President Joe Biden, who while in office led the "It's On Us" campaign to help curb sexual assault, stated the Education Department's plan to overturn many of the Title IX guidelines is a step in the wrong direction as it weakens Title IX protections and does not allow sexual assault issues to be tackled head-on.
Title IX is a federal law stating that "No person in the United States shall, on the basis of sex, be excluded from participation in, be denied the benefits of, or be subjected to discrimination under any education program or activity receiving federal financial assistance."
Sexually-based assault and harassment are covered under Title IX and helps protect victims from being unfairly and unjustly discriminated against as well as getting the services they need.
Many of Utah's largest universities are under Title IX investigations, and many of those investigations could be dropped after DeVos's plan, which may harm some victims.
Proponents of DeVos's plan say that Obama-era guidance was unfair and could jeopardize the futures of the accused stating that the guidance lowered the standard for proving allegations.
The move also allows colleges to set their own standards in investigations, which could prompt confusion among campuses and allow campuses to discriminate on whom they want to keep at their institutions, such as in the case of Florida State University and how they handled the rape and sexual assault of Erica Kinsman, refusing her an investigation against FSU's former quarterback Jameis Winston.
FSU and Kinsman reached a settlement in January of last year.
DeVos's plans to enact these new rules could take months and in the meantime, colleges and universities are required to act upon the Obama administration's guidelines.
Some states, most notably California, Pennsylvania and New Mexico are urging the Education Dept. to stop the change. Pennsylvania Attorney General Josh Shapiro led the movement calling on DeVos to "listen to law enforcement and trust survivors."
Utah has been relatively quiet on these new guidelines, and it is unclear as to what the change could mean to college students involved in sexual assault investigations.