Eastern welcomes Ukranian chef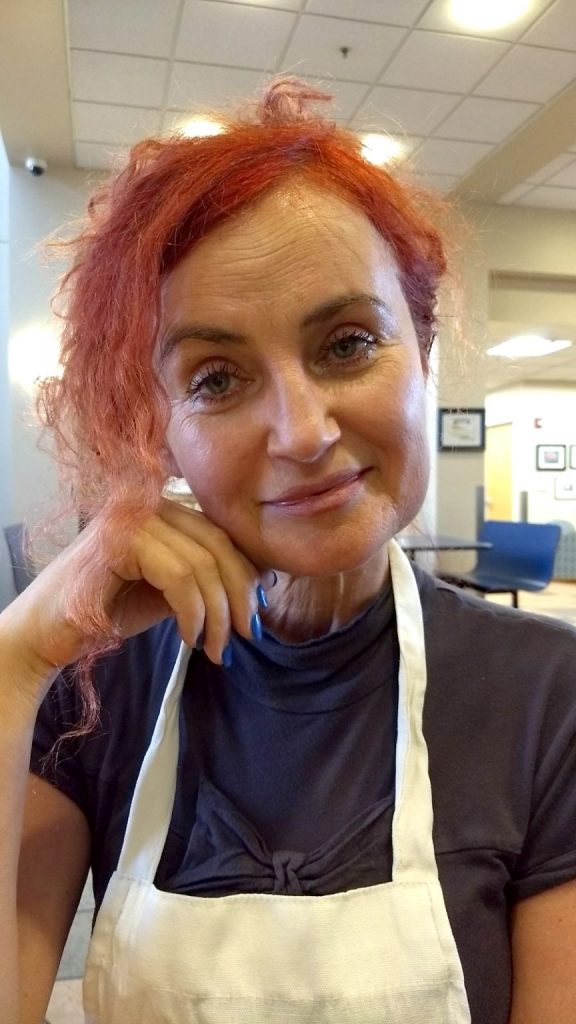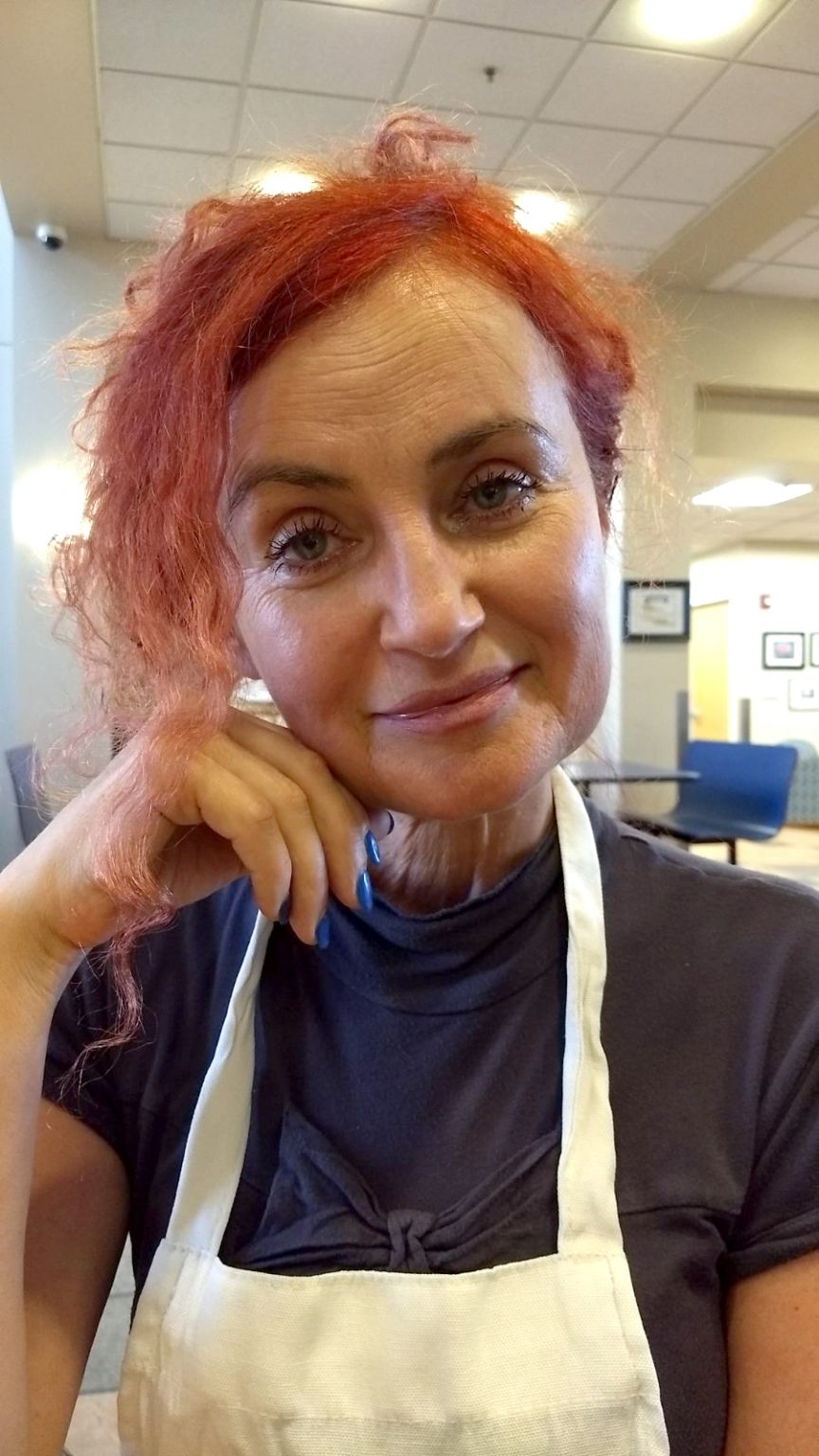 This archived article was written by: Kaina Elias
Olena Demzak, a Utah State University employee from Ukraine, is someone that students interact with the most, and have noticed th least. Demzak, who is 52, was born in Dnepropetrovsk region, in the city of Nikopol. She has two daughters, with the oldest at 33 and the youngest at 27. She communicates with both, via Skype, whenever she can.
Demzak came to the United States in January 2015, after meeting her husband, Steve Demzak, online. Steve works as an engineer, and after months of communication, he requested a K-1 visa. This particular visa permits a foreign national fiancée of a US citizen to travel to the country to marry the petitioning U.S. citizen.
Her first months were a total cultural shock since she did not speak English. Currently, Demzak is taking classes using two types of software, Rosetta Stone and Duolingo, that teach English to non-English speakers.
In the beginning of 2014, Ukraine went through a civil war called "The War in Donbass," where protests by pro-Russian and anti-government groups took place in the Donetsk and Luhansk oblasts of Ukraine, commonly called the "Donbass".
After the war, the Ukraine economy was crushed by debt. With such a difficult scenario to work in, and have a decent life, Demzak knew that she would have to help her daughters once she got to the U.S., and that is what she has been doing since then.
Once she arrived here, Demzak helped her family back in Ukraine. Her eldest daughter was able to buy a decent apartment where her family lives in better conditions than before. According to Demzak, the real estate market in Ukraine is terribly weakened, making the housing prices extremely decrease.
Her favorite things to do are exploring the unknown, visiting new places and learning new things. She likes outdoor activities, especially when they involve visiting a new site in Utah or any other state. She says that the opportunities that America is giving her are by far the most exciting thing about the country.
Demzak has been cooking for Eastern students for a long time. Most do not know her, but she is always there taking special care to make the best food she can and please everyone that eats in the cafeteria, or the Grille.
Her limited English skills can be an obstacle sometimes, but they are compensated by her will to learn more and to help people. Demzak never ceases to learn more words to increment her vocabulary and better communicate with her surroundings.
Her passion for her family is what strengthens her will to keep evolving and learning more. Her passion for helping others is what makes USUE students' meals at the grille and cafeteria an excellent and pleasant experience every day.