Price natives take over gallery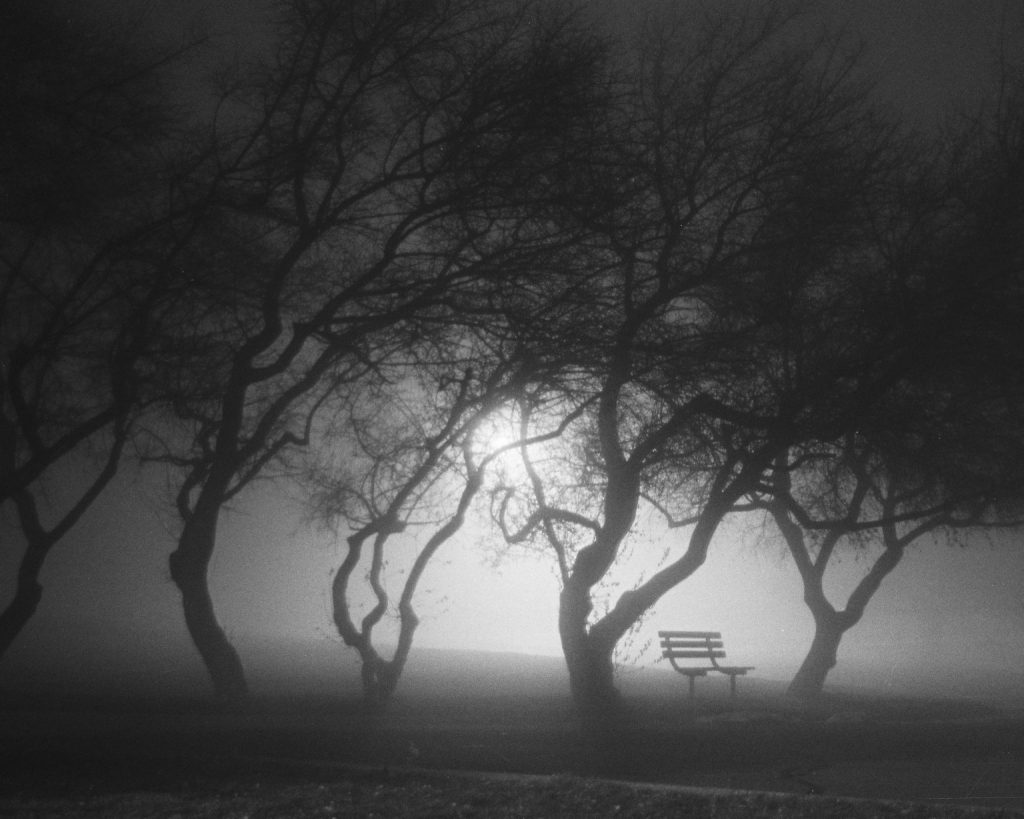 The second Gallery East exhibit of fall semester is a combination of photography and pottery by two artists with Price connections. The exhibit will run from Oct. 2 through Nov. 3 at the gallery located in the Central Instruction Building on campus.
The exhibit features Price native John Westenskow, an art educator, and Ryan Trimble, a writer and photographer who spent his early years in Price. Westenskow's portion of the exhibit, examples of stoneware and crackled glaze ceramic pottery, is entitled: "Earth, Water, Fire, and Magic."
Born and raised in Price, Westenskow always excelled in art. After graduating from the College of Eastern Utah with an associate degree in art, he went on to receive a bachelor's degree in fine art and education with an emphasis in ceramics and later, from Utah State University in Logan. He has taught art for Logan City School District for the past 34 years.
Besides art classes, Westenskow taught physics, reading, literacy, hiking, cross-country skiing and magic. For his excellence in teaching, he recently received the 2017-18 Educator of the Year award for Middle/Junior High Schools.
 The past two decades of summer breaks found Westenskow as an itinerant airbrush artist, setting up shop across Utah and the Oregon Coast.
In discussing his latest exhibit, Westenskow said growing up in Southeastern Utah gave him an appreciation of the raw geology of the area: "Monumental boulders, like Henry Moore sculptures, clustered in the foothills. To the south, arroyos, natural cairns, and spires stretch out across the arid landscape make up the area.  The entire region is festooned with exposed layers of stone laid down over millennia, compressed, buried, solidified and pushed back to the surface. The enduring magic of time and process are what I capture in my work."
He says that, for his latest pieces, he does not use glazes that mute or hide the natural appearances of the clay. "I use multiple layers of slip clay laid on a contrasting clay body cylinder. "Each layer is applied in a dance and dialogue between the wet clay turning on the wheel, the liquid clay on the burst and how I bring the two together."
He feels his work and this area's geology are a metaphor for life experiences and the evidence that time and those experiences leave on us. "Both the landscape and my work brought into being by the elemental alchemy of earth, water, fire and the elusive magic that brings them together changes us from within and leaved its mark."
Trimble—born the middle of seven children—lived in Price from age two until he was about seven years old. He fondly remembers riding his Big Wheel in the hills north of town and the children he played with as a child. After his time in Price, Trimble lived for varying periods in Moab, Provo, and Lindon. He now resides in Orem, where he studied philosophy and English at Utah Valley State University (UVU), and where he lives with his wife and three daughters. Today, Trimble is a thoughtful, observant writer and photographer. He is interested in telling stories about people who have been roughened by life's 'hard knocks' and living on the streets.
Trimble's portion of the exhibit, entitled "Cradle the Ache," captures candid moments, expressions—and traces—of people who carry stories of life experiences with them. Rather than direct or pose subjects, he immerses himself into situations and makes records along the way. For Trimble, "photography is not a means to making art, but a means to live. It's a reason to see, to explore what is not yet known, to connect more intimately with what is known."
Trimble is also interested in outsiders and their lives, Utah history and geology, urban and outdoor adventure, and especially writing. In fact, he spends much of his time writing, both for income and pleasure. When he tires of the world of words and ideas, he depends on the camera and a random excursion to bring him back to reality.
The exhibit is free and open weekdays from 9 a.m. to 5 p.m. It is part of USU Eastern's "Year of the Arts" events. An opening reception and gallery talk for the two artists will be held on Oct. 6, from 6 -8 p.m. in the gallery. Students, family and the public are invited. Admittance into the gallery is free and open to the public during the academic year from 9 a.m. to 5 p.m.
Any questions can be answered by Noel Carmack, Gallery East curator, at 435-613-5241 or email at [email protected].