Spring up to Spring Canyon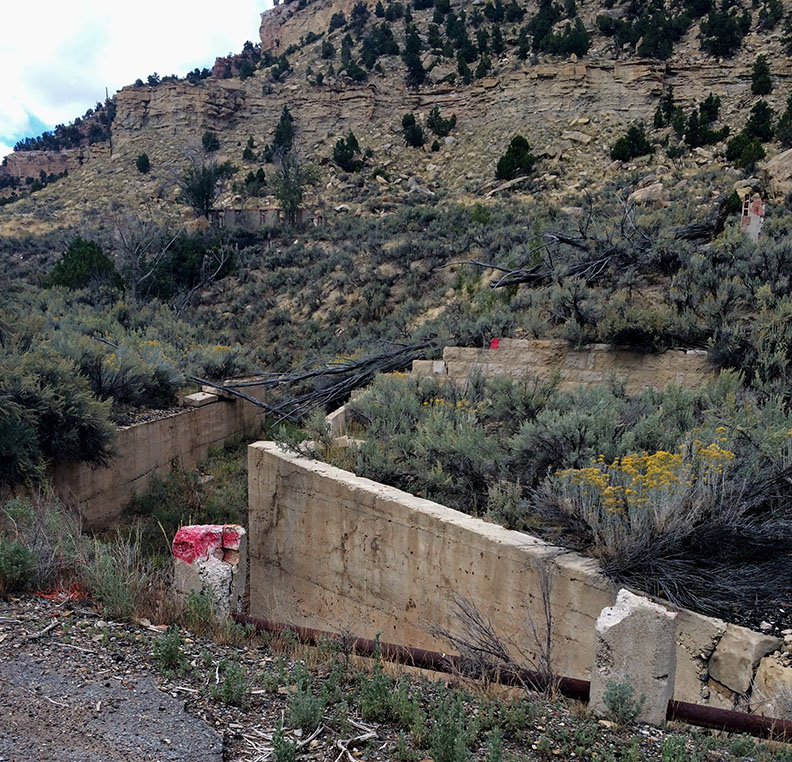 This archived article was written by: Lindsie Damron
Spring Canyon was originally a mining and company town with a population of 1,000. It was originally known as "Storrs," but the name was changed in 1924. In 1940, Spring Canyon was ranked the fourth largest coal producer in all of Utah. Following through the duration of World War II, coal production peaked at 2,000 tons a day. By 1969, the town was basically abandoned because the need for coal died.
Spring Canyon is west of Helper, and is one of the most beautiful secret hideout places in this county. The hiking trails are magnificent, rock-climbing is great, and I should mention all of the spooky, haunted buildings. A few of the coolest places to go with your friends is "Devil's Playhouse" and "White Ladies" because it is rumored to be haunted by ghosts. Do not be too intimidated, this is mostly just a fun area to explore.
When driving up the canyon, beside the pass on the hill, there is a tree (hard to spot but great to find) that is clearly hanging off of the cliff, not attached at all by the roots, but yet it manages to still live. It's one of nature's miracles and it is a necessary site to stop at on your way up the canyon.
When you hit the canyon, you can see that it is no longer a town but is still plentiful with buildings and old mines. Instead, Spring Canyon is now full of amazing terrain with many adventures and memories waiting to be discovered.
Devil's Playhouse is a building used in the coal mining industry decades ago and is presumed to be haunted because of its archaic style. To add to the list of mentionable spooks, "White Ladies," has an even more sinister feel to it.
The speculation of these hauntings have remained prevalent for years. Rumors change, but basically, they believe that the White Lady lived in a house in Spring Canyon. Her whole family died in the mines, and so she drowned herself and still haunts her house to this day.
My grandmother told me that she heard the White Lady is looking for her children that drowned in the wash. Multiple people account that you can still see her walking down out of the base of the canyon. The house is basically some steps and rubble, but all worth the trip if it means getting frightened during the month of October.
Spring Canyon has gorgeous scenery and hiking trails you can walk for miles granting an escape, relaxation and peace. The rock-climbing, four-wheeling and cliff-rappelling possibilities are endless. In addition, with the leaves changing color, it is especially important to make it to Spring Canyon with the season beginning. The trees and bushes are anywhere from an orange color to a bright shade of pink. Perfect pictures will be captured here.
The only downfall to Spring Canyon is the road. The asphalt needs repaving, and it is important that the road receives some attention soon so that the old "mine town" canyon is accessible for centuries to come.
Whatever your hobbies may be, Spring Canyon is a great place to accommodate your leisure needs. Don't forget to grab a camera, a sweater and some friends to get the best that Spring Canyon has to offer.