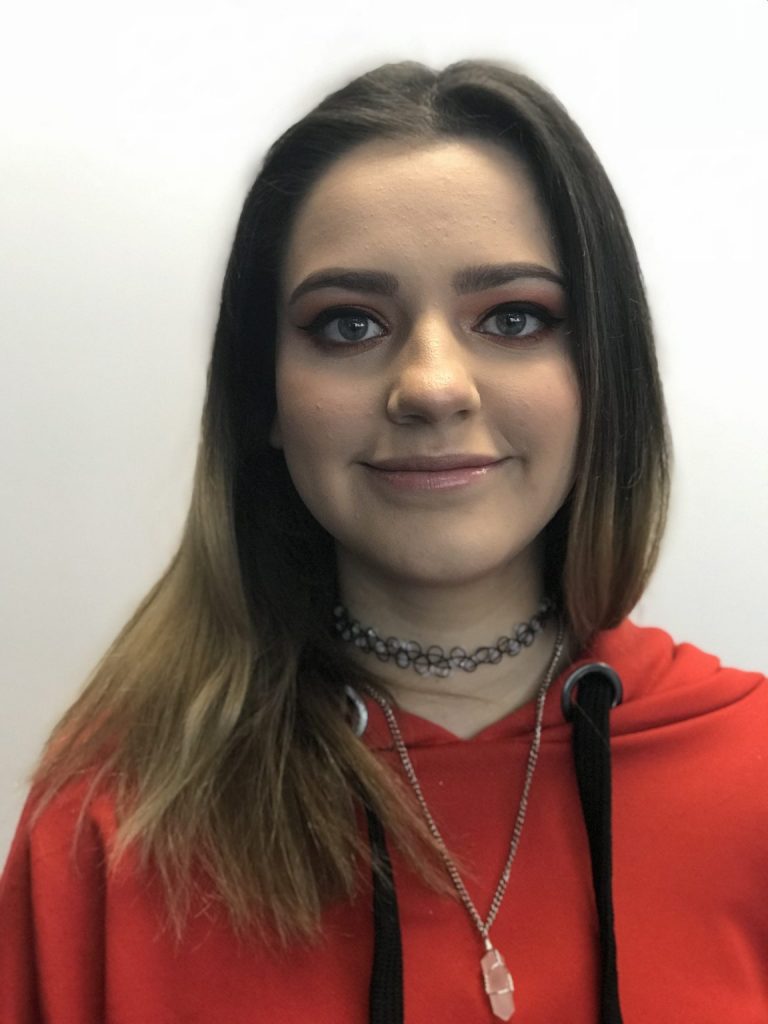 This archived article was written by: Vivika Corona
In her junior year at Utah State University Eastern, Veronica Tita hails from Spanish Fork, Utah. Born in Argentina, Tita has lived in Spanish Fork most of her life. Majoring in theater, she planned to take her career to stage, but now hopes to become an actress. "Hollywood has always been my dream so I hope to pursue an acting career acting in movies and television shows."
Her favorite memory at USUE is True Eagle in spring '17. "I got to kiss someone I really wanted to kiss and it was one of the greatest things to ever happen to me."
A hidden talent of Tita's is being able to learn things pretty quickly. "Art is something I liked and wanted to be good at so I picked that up. I think I'm pretty decent at it, the same with acting. It was something I really wanted to do so I focused on it.When it comes to acting I don't think a lot of it is natural talent most of it is hard work."
As for her proudest achievements, she is proud of everything she has done. "Whatever I achieve at the moment becomes my proudest achievement." Tita got straight A's last semester, was EUSA's club representative last year and athletics representative this year. She was Izzy in USUE's production of "Rabbit Hole" in February and has been the host of the past three True Eagles.
In her downtime, Tita likes to think that she draws and dances, but in reality she loves to sit and watch "Spongebob." "If I could pick what I do every single day it would be watching 'Spongebob' on my tablet. It's literally all I ever want to do."
A goal she has is to finish the school year with a GPA of 3.2 or higher. "I want to get above that while still doing well in student government and in my personal life." She is hopes to stay up to date with deadlines, putting herself in check and focusing on what is important. "As much as I love student government, that is not the number one reason I'm here, it's my education. It's not just to get good grades, but to educate myself and to show people that I did educate myself."
Finishing college after this year, she hopes to move into her own apartment in Spanish Fork and get an agent for herself so she may focus on her acting career.