Freshman pitcher comes to USUE for new opportunity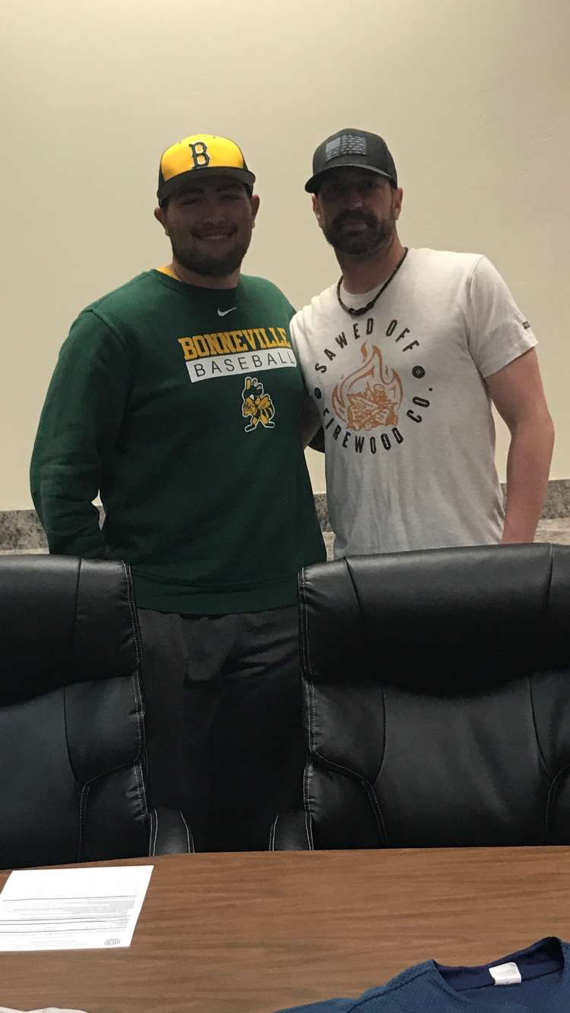 This archived article was written by: Zach Kynaston
Dalton Virgil, one of the newest pitchers on the Utah State Eastern baseball team, is excited to be at Eastern to further his sporting career.
Virgil is from Boise, Idaho, and went to Bonneville High School, where he played four years of baseball where he says he enjoyed most of his time during high school. There are a lot of small towns in Boise, so comparing it to Price is similar in many ways. When he was younger he played football, baseball, soccer and basketball. When he got to high school, he decided to stay with baseball and football.
His hobbies in high school were essentially pushed towards baseball and attending other sporting events in his spare time. One of the reasons Virgil came to Price was because he got offered a baseball scholarship and decided it would be a good place to start college and work towards his major. He plans to major in structural engineering to learn how to design layouts for buildings such as structural beams, columns and floor building plans.
Virgil likes playing baseball because that is where he met most of his friends and built relationships. He likes being pitcher because it makes him feel like he is in control of the game and can go at the pace he likes.
The team he likes to cheer for professionally is the New York Yankees, which is one of the most-winning teams in history of baseball. The reason he chose them is because, in his family, they have supported the team for the last four generations.
Virgil is one of the few pitchers on the team and he is also a left-handed pitcher. There aren't many left-handed pitchers, and most of them are good; being left-handed makes them good.
In 10 years Virgil sees himself as a successful man in a structural engineer career and having a family hopefully. He plans to have graduated college with a four year bachelor degree and he wants to finish school up at the Logan campus of USU. Virgil is excited to be at USU Eastern.