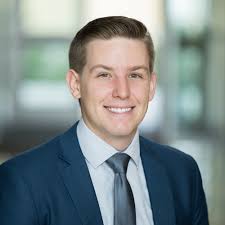 This archived article was written by: C. Dean Thacker
Utah State University Eastern's recruitment and ambassadors programs regularly change its programing and overall theories of getting prospective students to consider attending USU Eastern. One of these changes is a new recruitment specialist, Mark Dickey.
A Price native, Dickey has an exciting past and future with the institution of USU Eastern. A Carbon High School graduate, he decided to attend Eastern after falling in love with the social life,academics and the community of Eastern.
As a student, he was an ambassador, and was involved with the scream team. Dickey stayed two years, went on a mission for the Church of Latter-day Saints, and came back for one more year at Eastern.
Dickey transferred to Utah State University in Logan, where continued as an ambassador. After a year at USU, Dickey returned to Eastern as a recruitment specialist.
Dickey loves his job and said his favorite part is the opportunity to award academic scholarships on the spot. He said, "I like to award scholarships on the spot because I get to see the look on student's faces for their hard work paying off." He loves to see when students realize how far their scholarships can go in the Utah State system, and more so on Eastern's campus.
All recruiters for USU recruit for USU, however he has a focus on Eastern. When he is doing presentations for USU, Dickey focuses on four main points.
The first point is when students graduate, they graduate with a degree from an acclaimed university. The second point he makes is that USU Eastern students get a different experience, one in which they can be a big fish in a small pond. The third point is that students at Eastern can become involved in many extracurricular activities, including student leadership, clubs, athletics or the arts. The fourth is simply the cost of Eastern.
"Utah State simply focuses on the students, whether that is the right fit on the right campus, or in the right major,"Dickey said. He loves that he is a walking billboard for USU, and that it is his job. "I get paid to talk about how much I love Utah State."
Dickey's hobbies include playing the drums, working and driving cars, traveling and biking. When he was 15, he biked with his family from Anchorage, Alaska, to Tijuana, Mexico. This trip took two months and they peddled 4000 miles.
Something Dickey would tell staff, faculty and students is "Remember why you do what you do." Students are here to learn and enjoy themselves, faculty is here to help students grow as people and staff helps the university run smoothly and effectively.
Dickey loves Utah State and Eastern. Since he started here as an ambassador and know as a recruitment specialist, he hopes to help the institute grow and evolve into a better place.