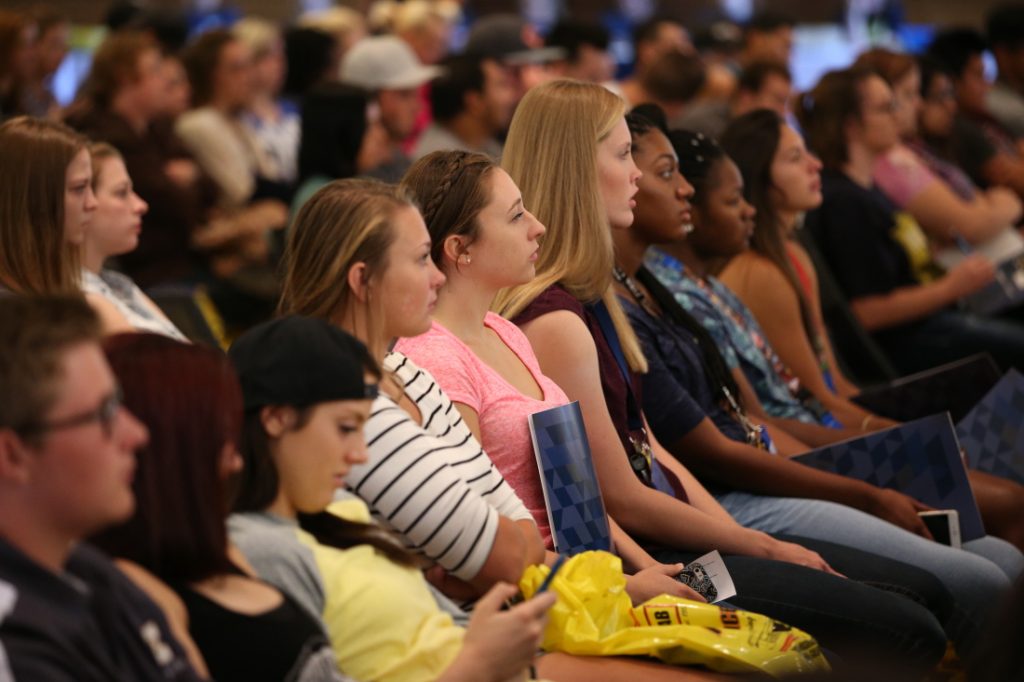 Utah Valley University experienced the most student enrollment growth over the past six years, surging from 31,562 students in 2012 to 37,282 in 2017. However, the college experiencing the greatest percentage of growth is Snow College whose enrollment jumped 20.9 percent. The Ephraim campus grew from 4,599 in 2012 to 5,563 in 2017.
Utah State University lost 1,107 students from 2012-2017 and also had the highest percentage of decline in enrollment with a 3.8 percent loss. Salt Lake Community College also lost students during this same time period going from 30,112 in 2012 to 29,620 in 2017 and experienced a 1.6 percent loss.
With Snow experiencing the highest percentage of growth, followed by UVU at 18.1 percent (5,720 students), Southern Utah University was the only other college to experience double digit growth with a 14 percent increase from 2012-17. Its enrollment went up 1,171 students.
Dixie State University saw 9.1 percent growth (810 students) followed by Weber State University's 4.8 percent (1,269 students) and the University of Utah 1.2 percent (402 students).
USU Eastern's enrollment is calculated in USU's enrollment statistics. The information was obtained on the Utah Board of Regents home page.