Appreciate the beauty of Southeastern Utah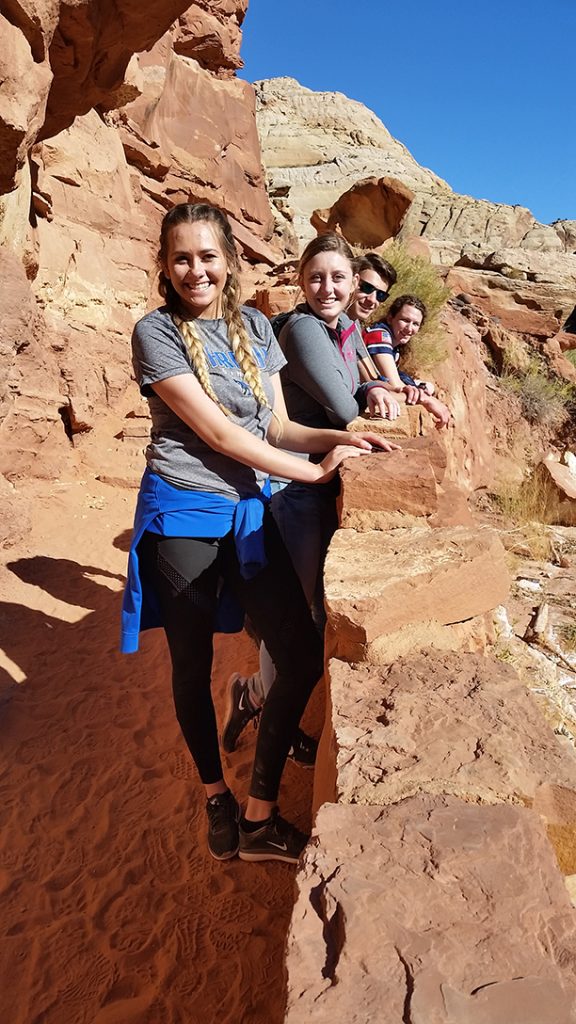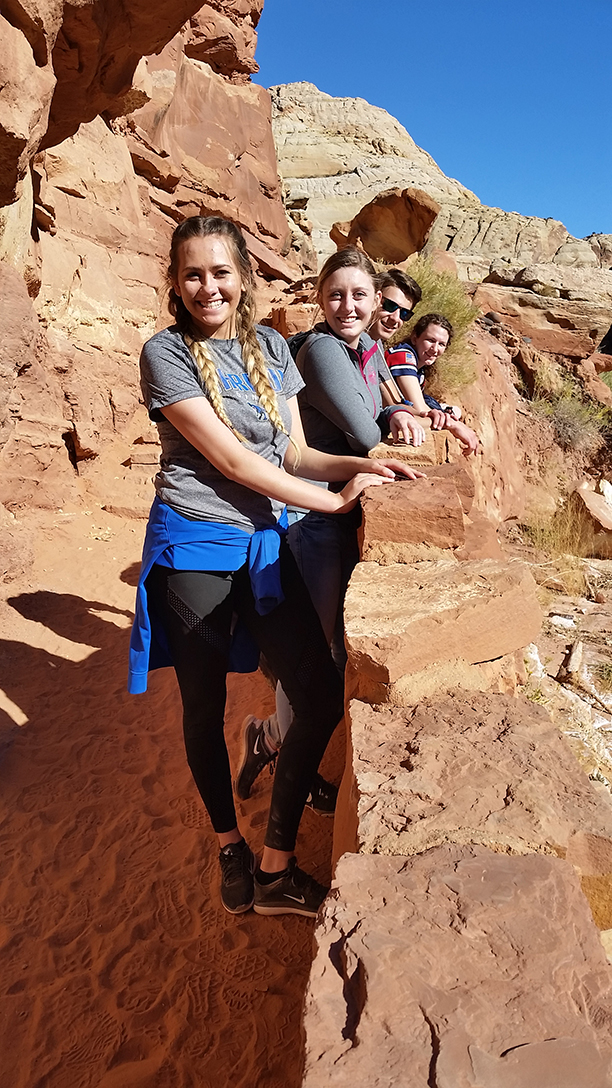 On Oct. 28, Michelle Fleck's physical geology lab students toured Capitol Reef National Park as one of their field trips.  The day was spent hiking through the Capitol Gorge slot canyon and to Hickman Bridge. 
Students had the opportunity to see examples of several geologic features they had studied in class, including lava flows, the effects of erosion, rocks which have been folded by tectonic forces, the formation of sandstone cliffs and bridges and stream features such as incised meanders and slot canyons.  
Capitol Reef National Park is located 94 miles south of Price. It surrounds a long wrinkle in the earth known as the Waterpocket Fold, with layers of golden sandstone, canyons and striking rock formations. Among the park's sights are the Chimney Rock pillar, the Hickman Bridge arch and Capitol Reef, known for its white sandstone domes. In the north are the towering monoliths of Cathedral Valley.
According to Fleck, she takes students to the San Rafael Swell twice during the semester to see the Wedge overlook and Buckhorn Wash. A tour of Price and its geologic formations is also included in the list of field trips.