Miss USU Eastern contestants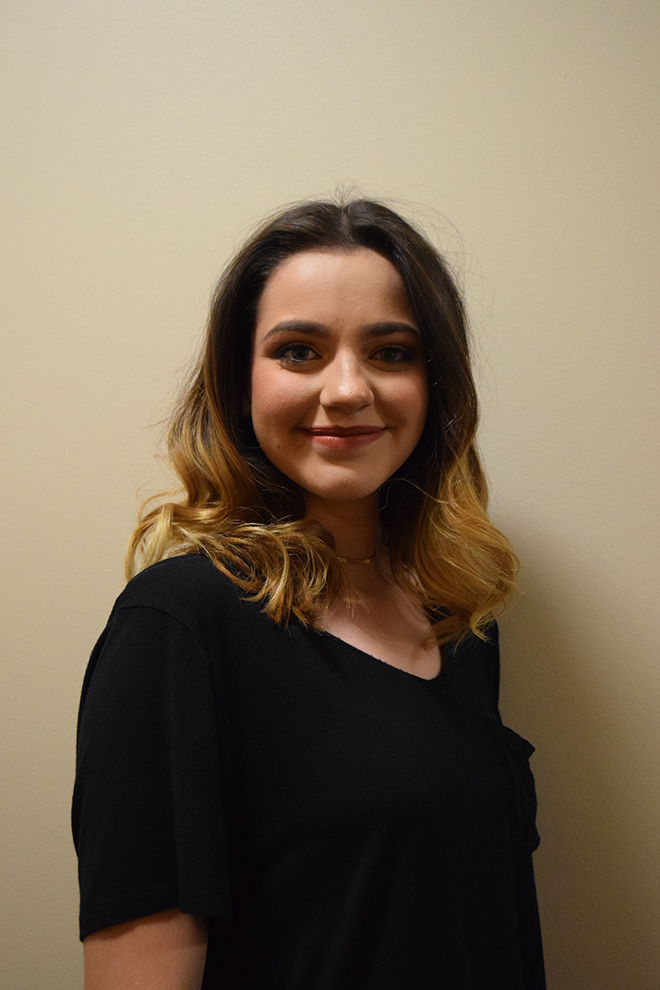 VERONICA TITA
Veronica Tita's hometown is Springville, Utah. She is the USU Eastern Athletic Representative and Club's Representatve last year. Her platform is "Books for Children" and she wants to bring attention to the fact that young children everywhere are not receiving the proper education they deserve. She wants to raise money for school supplies for schools in her community to help with the lack education some students are getting.
CHLOE WILSON
Chloe Wilson's hometown is Springville, Utah, and is president of USU Eastern's Business Club, vice president of Skills USA and NTHS. She is a gold medal winner at National FCCLA Competition and was first place in the state for fashion design. Her platform is "Dress for Success," an organization that helps women obtain clothing for a workplace environment.
ALLIE SHERMAN
Allie Sherman's hometown is Price, Utah, and she is a recipient of the merit scholarship from Genesee and Wyoming, and an academic scholarship from Utah State University Eastern. Her platform is "All Aboard the Reading Railroad," a platform that stresses the importance of children's reading education and access to books.
LAURA EISERT
Laura Eisert's hometown is Midvale, Utah. In high school, she graduated with honors and is the diversity representative at USU Eastern. Her platform is "Domestic Violence Awareness," and she hopes to use her unique position as a cosmetologist to bring awareness top the early signs of an abusive relationship.
SYDNEY HO
Sydney Ho's hometown is Price, Utah. She came in second and thrid place in her district science fair, and second place in the regional science fair. Her platform is "Dyslexia Awareness." and she wants to bring awareness to signs of dyslexia at a young age so that it can be treated and students get the help they need. She also wants to help students with dyslexia at Eastern find the resources they need.
KATELYN SITTERUD
Katelyn Sitterud's hometown is Orangeville, Utah. She was cheer captain her junior and senior year of high school and is alumni and traditions representative at USU Eastern. Her platform is "Women Incorporated," where she wants to help young women ages 13-18 find confidence and self-worth.
MISTY BINGHAM
Misty Bingham's hometown is Wellington, Utah. She was captain of the track, cross country and volleyball teams. She competed for the state championship in basketball and volleyball. Her platform is "We Walk, They Fly," a local organization that helps families who have experienced a loss of a child or a miscarriage. She has already raised over $1500 for the cause.
SHAYLEE JENSEN
Shaylee Jensen's hometown is Genola, Utah. She was Miss Genola in 2015 and won Miss Santaquin 2nd attendant in 2016. She is currently a member of the USU Eastern dance team, her platform is "Love Your #Selfie." She wants to promote positive self-esteem, and sense of self-worth throughout their everyday life.