Just a game away in the athletic conference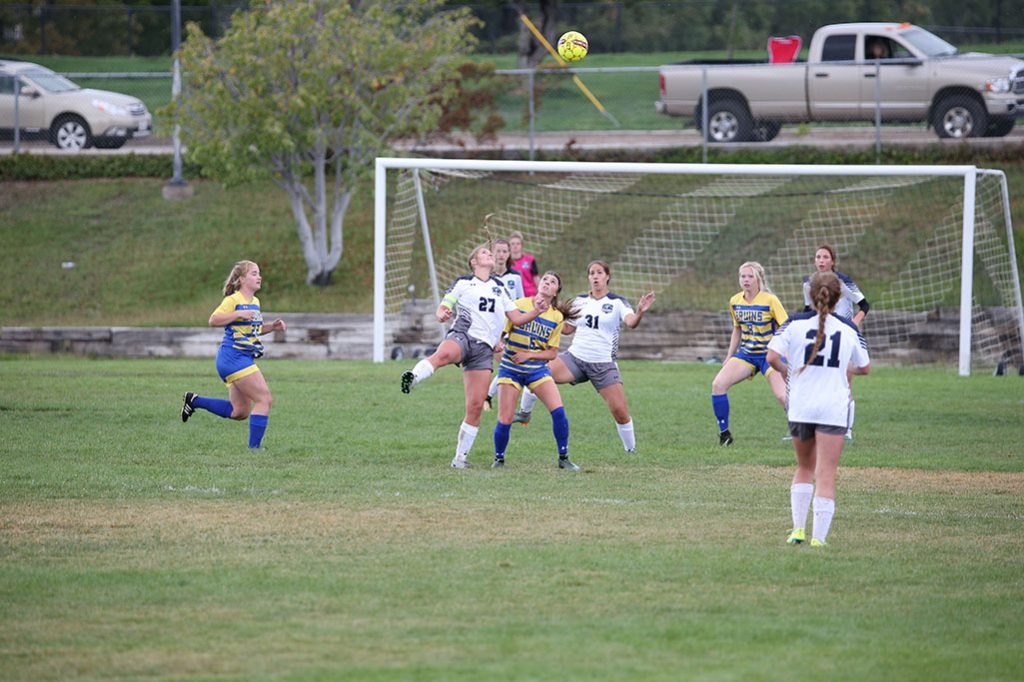 This archived article was written by: Kai Prendergast
The Scenic Western Athletic Conference held its tournament in Las Vegas, the weekend of the 27th. College of Southern Nevada Men won the conference sending the tournament to Las Vegas. Four teams traveled to Las Vegas to the tournament: Snow College, Salt Lake Community College, College of Southern Nevada and Utah University State Eastern.
Eagles came into the tournament sitting 3rd place. Therefor they would see SLCC first round.
Kick off was 10:30 am on Friday the 27th. Eagles set out to win this game that would send them directly into the conference championship.
Eagles and Bruins battled for 70 minutes before Bruins capitalized on a corner kick. "Corner kicks are hard to judge and when there are more of them than us, it's dangerous" said Alexis Levato.
A short five minutes later, Taryn Pritchett shoots from 30 yards out and with a mis judge by the keeper, the ball snook into the net.
"We deserved that goal" said Alyssa Spilet. "We were maintaining possession and were getting shots off; there for we deserved that one to go in."
It remained a tie game throughout. This led to Overtime. Two ten minute periods with no score would send SLCC and USUE to penalty kicks.
Ten ladies lined up at half field ready to shoot, to either end their season or move on to the championship game.
After five kickers, it was even. Both USUE and SLCC had missed one goal. After 5 kickers, each team will shoot. Shots will go back and forth until one misses.
"My team worked hard to get to PKs" said Shyann Jones. "Now it was my time to show them that ill work just as hard to get this win."
Shyann Jones made a remarkable save on their seventh kicker to seal the WIN for the USUE Women.
90 minutes, two 10 minute overtimes and penalty kicks, USUE was heading to the championship.
Saturday set the championship for the Eagles. They faced Snow College. Eagles had not won a game against Snow throughout the season.
Eagles fought hard but could not pull out a win. Snow sealed their goals in the first half making It tough for the Eagles to gain any momentum.
"It was frustrating knowing we only lost by one in season and then in the championship we lose by four" said Ellie Putnam. "Despite the tough ending, we worked hard and earned second place."
Eagles defeated the odds of making it to the championship and beating SLCC. With a total conference record of 5-6-1, Eagles received second place in the Scenic Western Athletic Conference.
Four players for USUE received all region awards. Melanie Graves, midfielder. Anna Towne, defense. Kallie Magby, defense. Kori Jorgensen, forward.