Check out the Fine Arts gallery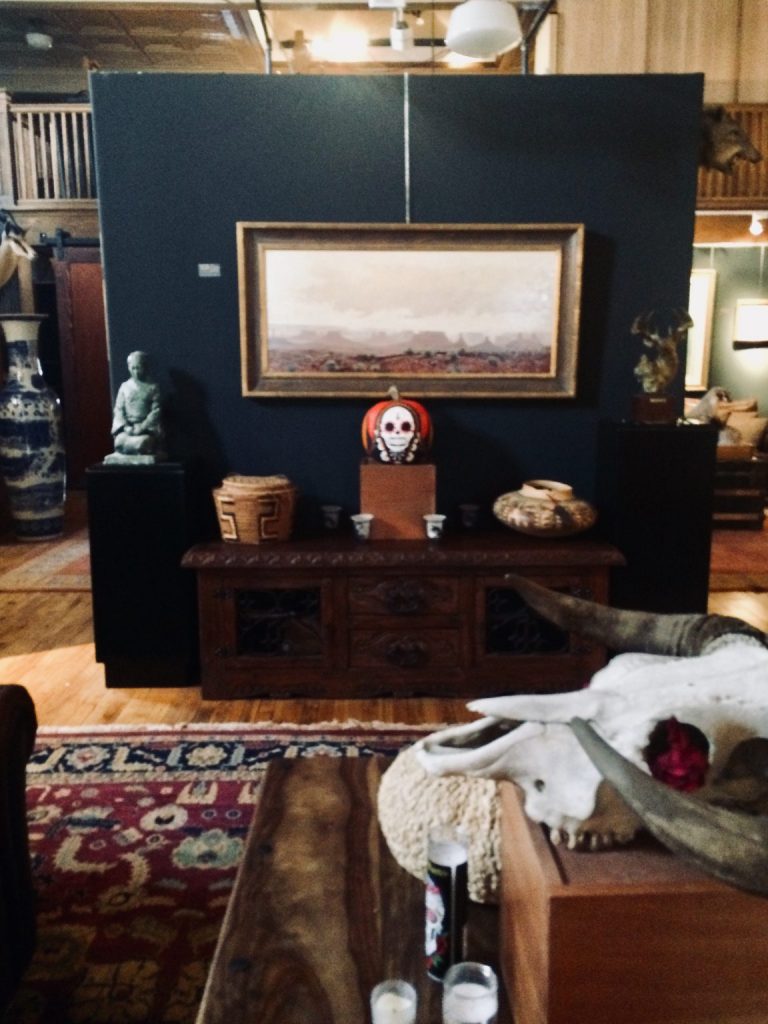 This archived article was written by: Lindsie Damron
Helper is known for its beautiful history found throughout the small city. Along with its history, it has become a great place to explore art. Artists from all over go to Helper to see others' artwork, as well as display their own. The Fine Arts Gallery on Main Street is no exception and is definitely a worthwhile place to visit.
Steven Lee Adams creates almost everything for sale within the Fine Art Gallery Exhibit. Native arts and many oil-on-canvas paintings are a few of the amazing things to see throughout the exhibit.
Adams creates beautiful landscape paintings with power and hidden meanings, giving credit to the simple things found in nature and exposing them to just how magnificent they really are. In an article by Virginia Campbell he says, "I want to capture landscapes that will haunt the viewer the way they've haunted me."
On Adam's webpage he writes, "In a way, I feel I must always be striving for this higher ground so that when beauty (my truth) reveals itself, I am able to be the conduit that gets it to the canvas without my mind or ego getting in the way. Otherwise, I am an artisan, crafting beautiful items for the home.
"As a fine artist, I believe it's my calling to create something more than a pretty picture for a wall. I am looking for the things that connect us, that connect us deeply with our true home." Along with having a Bachelor's degree in Fine Arts, his passion for art is easily seen and appreciated."
Art has been a way humans express themselves and communicate for centuries. Art in some form existed as long as humankind has; this is only one reason why it is so cool that many different art galleries are in Helper.
Admission is free, and Adams is friendly and inviting when it comes to people exploring his art. Everything within the exhibit is for sale and prices are marked on every sculpture, painting and antique.
For students and staff interested in art or interested in learning art, it would be a worthwhile trip to drive to Helper Main Street and check out the fine arts. With the weather growing colder, seeing art is a great hobby to take up. The exhibits are inside buildings and, while making it down the street, be sure to grab a warm, hot drink from Happiness Within.