Two arrested for burglary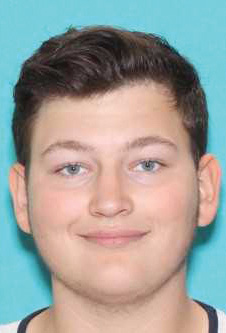 This archived article was written by: Chelsie Thackeray
Early morning on Oct. 30, Utah State University Eastern Campus Police responded to a burglary at the Jennifer Leavitt Student Center. Two figures, one tall and thin, the other average height and heavier build, were seen on security camera footage wearing masks and dark clothing.
The two figures, Brandon Bardsley, 18, from Price, and Carlyle Burton, 18, from Wellington, who are not students at USUE, stole keys from the dining services to gain entry to several rooms via electronic key entry. They broke into the Welcome Center, where they rifled through the offices to pilfer a laptop charger and a bag of Skittles from Recruitment Specialist Mark Dickey.
"I thought I got away unscathed from the robbery," Dickey said in a Snapchat story the following day, "but then I looked in my desk drawer and my bag of skittles were gone. Freaking gone."
Those Skittles would later be found scattered on the floor of the cafeteria. After the Welcome Center, the thieves unlocked the One-Stop Student Center where their true pillage began. Two computers and an iPad were stolen, as well as other electronics that roughly totaled $5,000 in damages to the One Stop Student Center. They also swiped several online shopping cards.
Through the combined efforts of Campus Police and surrounding city's police departments, the two were successfully arrested. Both were arrested on Nov. 2, with Burton caught walking on 400 South and Bardsley at his home. The two were booked in the Carbon County Jail.
According to Carbon County Jail Booking Records, Bardsley is charged with burglary, three counts of theft and unlawful possession and use of a transfer card. Burton is charged with a warrant for arrest, possession of Meth, possession of paraphernalia, three counts of theft, burglary and unlawful possession of a transfer card.