USU Eastern trees net $1,500 to Children's Justice Center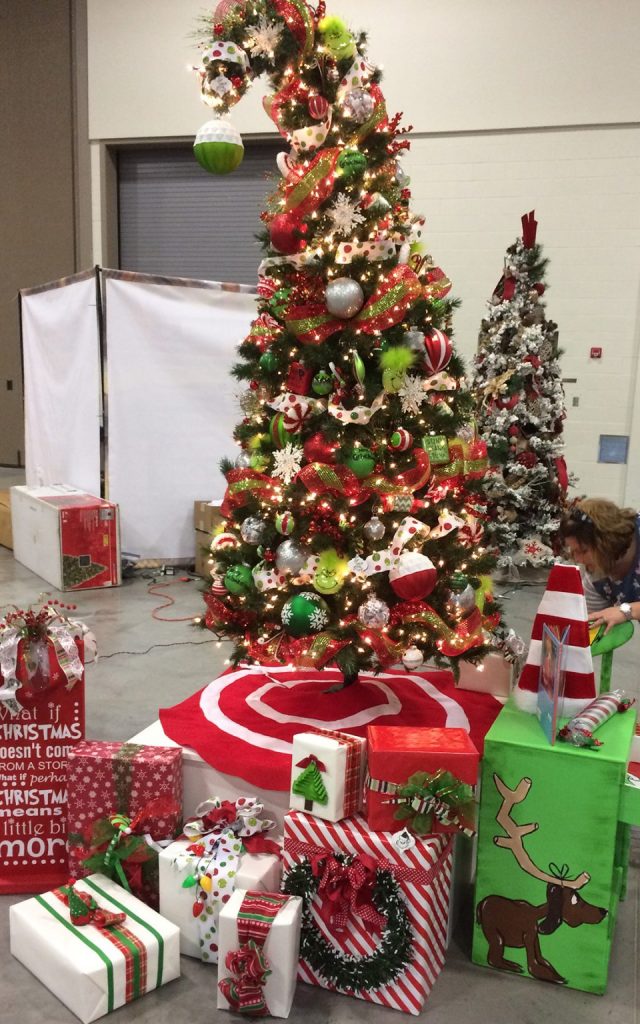 USU Eastern students, staff and faculty helped the Christmas Tree Regalia raise almost $27,000 to be donated to the Children's Justice Center in Price.
The SUN Center, residential life and Eastern's student association joined the men and women's soccer, men and women's basketball, volleyball, softball and baseball teams in setting up and assisting in the three-day-fund raising event.
Three of the 50-decorated trees were provided by campus organizations. The cosmetology department's "Grinch" tree was the highest grossing tree at the event and brought in almost $1,000 for the fund raiser. The chancellor's office and residential life themed their trees around USU Eastern colors and netted another $500.
According to Connie Hamilton, organizer of the event, "USU Eastern students were fantastic. I have been singing praises to everyone about how helpful they were. This event went off without a hitch because of their work ethic. We were blessed to have them in all capacities."
With the funds earned, an awning will be built across the back of the Children's Justice Center building so its children can play outside in the shade during the hot months.