New England Patriots are playing in the Super Bowl, again…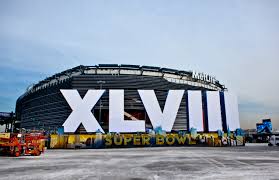 This archived article was written by: Tai Justice
The New England Patriots once again advanced to the Super Bowl this year by beating the Jacksonville Jaguars. Throughout the years of this Patriots dynasty there have been many heroes, the obvious ones being: Tom Brady, Rob Gronkowski, Randy Moss, Julian Edleman, etc.
On Sunday though, a player that has had an up-and-down journey and can easily fly under the radar is the one who saved the Patriots' defense. That player is Kyle Van Noy. Van Noy has nine total tackles, five solo tackles and two tackled for loss on Sunday. He makes football look easy, but the way he got to that moment was anything but easy.
Van Noy started his football career by playing high school ball in Nothern California. He was first team all-state, and led his team to a 14-0 record and a state championship. The first time I became aware of Van Noy was in 2009, when he was a freshman at BYU.
The first news you heard about him wasn't great. He was suspended his entire freshman season for violating BYU's honor code. He was able to redshirt though and comeback as a redshirt freshman in 2010. His playing time was limited that season, but every time he was on the field he would make flashy plays that showed he belonged.
He finally broke onto the scene his sophomore season in 2011. He was the only FBS Division I football to record a stat in each of the following categories: tackle, tackle for loss, sack, interception, pass breakup, quarterback hurry, fumble recovery, forced fumble, blocked kick and touchdown.
By his junior season in 2012, he was the best player almost every single time he stepped onto the field. He was such a special player. He was the main reason why BYU's defense was statistically one of the best in the nation in 2012. Vany Noy then showed his talent and ability to then entire college football world where he put on one of the greatest performances a defender has ever had in a BYU uniform in the San Diego Poinsettia Bowl. He had eight tackles, 1.5 sacks, one forced fumble, one fumble recovery (for a touchdown), one interception (for a touchdown), and a blocked punt. I had never seen a defender take over a game like that before. He scored more points than BYU's entire offense. It was an incredible performance that many BYU fans still talk about and look back on.
Everyone thought for sure he was heading to the NFL after that game. Van Noy ultimately decided to return for his senior season at BYU, even after wowing everyone with that performance. Van Noy had another good season, but the rest of the team ended up disappointing. It was not his fault at all, but the team fell short of expectations.
He entered the NFL draft, where he was drafted in the second round by the Detroit Lions. As a Packers fan, I was not happy about this because that meant we would have to play Van Noy two times a year. However, he saw little playing time with the Lions. It was also make me wonder why because the talent was there. Even though everyone in the NFL is a top-level athlete, Van Noy would still show flash with his combination of speed and strength, but he couldn't find consistency with the Lions.
After two years with the Lions, they traded Van Noy to the New England Patriots. I knew immediately he would be good for them. The Patriots are the best at finding what players do best and letting them maximize their potential. I know it seems like a simple concept but, for some reason, only a few teams can fully grasp this idea and the Patriots do it best. And with the pure talent that Van Noy has, that wasn't hard to do. Especially for the Patriots.
As expected, Van Noy has been good for the Patriots, and he has already won a Super Bowl and is playing for another this season. The journey to success for Van Noy never came easy, but he has earned this. From being suspended his freshman year of college, to becoming a Super Bowl champion and has a chance to win another one this season.