Eagles 2018 softball season gets underway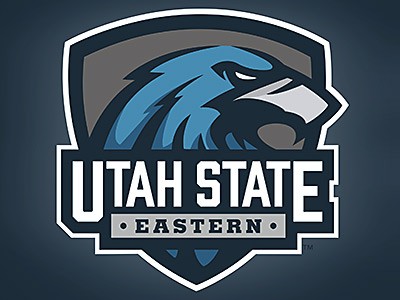 This archived article was written by: Evelin Jackson
In their second inaugural season, the USU Eastern softball program is showing much improvement. With four returning players from last year, the team is fresh out of high school.
"I believe our team will shock a lot of people. We have a lot of young athletic girls who can play many positions," says head coach Brittani Richins.
Their first games this spring were in Vegas, winning two games and losing three. They played the No. 4-ranked Cen- tral Arizona and No. 6-ranked Yavapai, who were two of their losses. Only losing to Central Arizona 5-8, they stuck with them for most of the game.
Some of the team's strengths and weaknesses, Richins said, "The girls have good team chemistry, trust, and work well with each other. "As far as weaknesses, go we definitely play down to other teams levels, but I believe as the season goes on they will play to their full potential no matter who we play."
Eastern also competed in Arizona, winning three games and losing two. Making their record already better than their inaugural first season. Cassidy Howe, a returning sophomore, earned the first SWAC player of the week this season and the first player to earn the award at USUE since the team started last year.
Things are looking up for the softball team with a 5-5 pre-conference record. The Eagles begin conference play at home on March 2-3 against Colorado Northwest Community College. Follow the team on the USU Eastern athletic site.