Eagles baseball season underway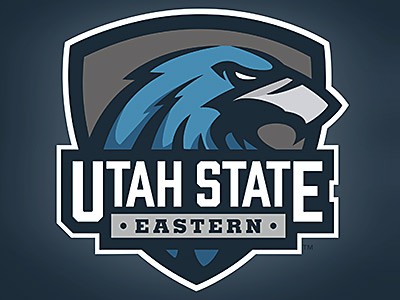 This archived article was written by: Jarrett Hunt
The Eagles baseball team begins conference play this weekend against Colorado Northwestern in Price, Utah. The Eagles are 5-7 and look to get their winning percentage back up to .500 after this weekend.
Their past two tournaments resulted in a 4-4 record, including three losses to conference opponents. The team said, despite losing to conference teams, they are not discouraged. "It was good to see what we need to do to beat our conference opponents, there is always room for improvement, but I would say that the team is ready for conference; we have a lot of confidence against Colorado, and our starting pitchers are looking tough to beat."-Head Coach Scott Madsen.
One thing the Eagles could improve on lately is their defense. Errors killed them this past weekend, with the team making at least two errors every game. "We have to pick up our defense; it is tough to win games when we are giving the other team free baserunners. We have to make sure we are ready to make plays at all times." -Sophomore Pitcher Chase Stratton.
The team is also searching for more timely hits. They are leaving a lot of runners on base, and these lost opportunities keep opponents in games, and keeps the Eagles out of some games. "If we play the way we can play and execute when needed, we can beat any team in our conference. We have to get those big two out RBI's; its so big for momentum," Catcher TJ Bender said.
The Eagles will have a few days of practice to get ready for this big opening weekend. Colorado is their rival and there is not good blood between the two teams right now. It should be an exciting weekend of baseball. "Anything other than us winning the series is a serious disappointment, we will play hard and show Colorado that we are better than them," sophomore Collin Wilson said.
Following this weekend is a series with Salt Lake Community College in Salt Lake; it is very important for the Eagles to get off to a hot start. Make sure to get out and support the Eagles at Colosimo Carlson Field this Friday at 1 p.m.