Interim chancellor discusses future plans at Eastern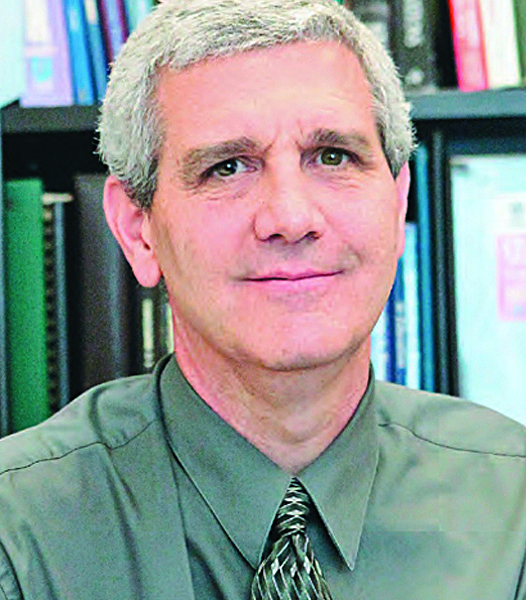 This archived article was written by: Emma Campbell
Interim USU Eastern Chancellor Gary Straquadine hopes to spend next year expanding his community garden and getting the ROTC program up and running.
Straquadine replaces Chancellor Joe Peterson who retires June 30.
"I'm going to be a temp and I am perfectly okay with that," Straquadine jokes.
On a personal level next year, Straquadine will pray for his enemies to have everything he wants for himself, because then how can he hate them? He will also eat more genetically modified food as he believes GMOs are what are saving humanity, not hurting it.
"We will continue our march to excellence," he says when asked what he will do as interim chancellor.
Straquadine loves agriculture, having earned a doctorate in agriculture education. Next year he wants to continue the community garden on the southwest corner of campus. "This is a great way for students to be involved with the community, because all of the food goes to the food bank," he said.
Straquadine is also heading up the huge task of bringing the Air Force ROTC to the Utah State University Eastern campus. He plans to have the program up and running by fall 2018.
Straquadine will be in the "chancellor" position for a year while the university searches for a new chancellor. "The bigger question is what is to come," Straquadine said.
He has 30-years of work experience in higher education. He has served as an associate dean, department chair, and a regional campus dean and executive director.
He graduated from New Mexico with a bachelor's and a master's degree in agriculture and extended education. After teaching high school for a number of years, as well as working in a state office of education, he decided to pursue his doctorate in agricultural education from Ohio State University.
According to a USU press release, "He is a distinguished professor with numerous teaching and advising awards plus a notable researcher. He has published more than 100-research papers in journals and at professional conferences. His record of awarded research and development grants exceeds $750K."
Since being named vice chancellor of academic programs and provost, Straquadine assisted chancellor Joe Peterson to further the academic success of USU Eastern including academics, arts and science division, professional and technical education division and distance education.
Along with a focus on the student's education, Straquadine also "worked for the teachers and faculty." He works with the faculty to design the right programs, define prerequisites and courses and create better class scheduling for the students.
Straquadine focuses on economical and community development. He has been responsible for structuring programs. "I am looking to get the best students for the right programs," he said, because he wants students to have the best education that they can have.
He came to Price to be the vice provost, a title and job he continues to hold. He is responsible for program designs and development in Southeast Utah. He works with the CTE programs and hopes the excellent teachers and staff continue to work with community and industry partners so students have the best opportunities. A high point of Straquadine's time in Price is the enthusiasm the community has for education. He believes the community is supportive of education.