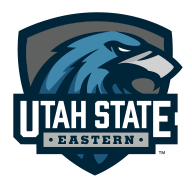 This archived article was written by: Emma Campbell
Emma Campbell
news editor
Sometime between 1- 10 a.m., Thursday, April 12, the USU Eastern baseball complex was broken into and thousands of dollars worth of equipment and clothing were stolen.
When Head Eastern Baseball Coach Scott Madsen arrived at the complex that morning, he noticed the door to the concession stand had been pried open. In a room adjoining the concession stand, a storage room with three laptops, bank checks, a shotgun, a radar gun, a DVR camera and personal items were missing.
Madsen said, "As with any burglary, it leaves the individual feeling vulnerable.  The equipment that was stolen has been accumulated over the past years.  There are many items that have very little value, but have significant sentimental value.  These items include many baseballs that were signed by previous teams that have played at USU Eastern and personal baseballs from certain events throughout the years.  These types of items cannot be replaced.
  "As a team they feel like they have to protect everything they bring to the field.  There is trust lost between individuals because the participants have yet to be arrested.  They aren't blaming anyone in particular, but have to look over their shoulder just to make sure.  Over the years, this field has been a place that the players can get away from the world and concentrate on becoming a better baseball player.  This event has been a big distraction for everyone and taken the safety away from each player.       
  "The campus police department has been working hard on gathering evidence and working on leads that they may have.  This has been a real eye opening experience and the community has really come together to help out.  I have had several calls from individuals trying to help in any way that they can.  This has really helped me to understand how well this community looks out for each other. 
  " In order to prevent any further burglaries, we are looking at adding more secure facility entrances to the buildings.  We are doing everything that we can in order to assure ourselves and future student athletes that this is a safe facility.  We may not be able to get that total comfort back, but we will get as close as we can.
   "This type of incident has been an issue in Price for many years and I hope that this will help the community to secure their property.  The criminals have no boundaries and appear to just be looking for any opportunity that may arise.  This could be a great opportunity to come together and help each other preventing this from happening again. 
  " I want to thank all the local law enforcement agencies for their help in trying to find the criminal.  They have put in many hours and gone above and beyond what they are asked.  Along with the law enforcement officers, I would also like to thank the community members and friends that have spread the word throughout to help solve the case." 
Price Mayor Michael Kourianos said, "Price city plans to work on adding security cameras to the ballfields as they plan to invest more money into the baseball complex." Public Works Department Director Miles Nelson will work with Vice Chancellor Greg Dart on making the much-needed improvements.
Lynn Archuleta, USU Eastern Police Department, is still investigating the robbery. He said no suspects have been identified and a large duffle bag full of baseball clothes, shoes and the radar gun were found a few days later at baseball field on 800 N Cedar Hills Drive. "It was pretty heavy so either the person could not carry it or it was too large to put into their vehicle." He said there has not been an estimate provided of all the missing items' net worth.
If you have any information about this crime or see any suspicious activity, please report it to university police at 435-637-0890 immediately. In the case of an emergency, dial 911.