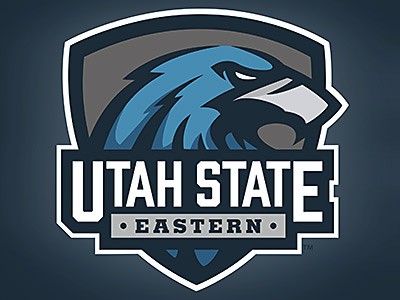 The Geary Event Center will be transformed into the hustle and bustle of New York City in the '40s and early '50s with gangsters, gamblers and characters from the underworld in Utah State University Eastern production of "Guys and Dolls" opening next weekend.
This is the third time "Guy and Dolls" has been performed on campus during the 81-year history of the college.
It was first performed in the early '60s with Boyd and Dorothy Bunnell in the leads and Neil Warren as the director at Carbon College. In the '80s, it was performed in the old SAC's Little Theatre with Todd Olsen as director at College of Eastern Utah.
Fast forward to 2018, Corey Ewan directs the musical in the Geary Events Center under the banner of USU Eastern. By choosing to direct this production, Ewan said it was his modest attempt to those who went before him. Its legacy to Carbon College, CEU and now Eastern "should bring back warm memories and create new ones. It is to those who went before that I dedicate this show."
"Guys and Dolls" is an adaptation of Damonn Runyon's short stories in the NY underworld. Runyon was known for a unique dialect he employed in his stories, mixing highly formal language and slang. He wrote about concerned gangsters, gamblers and other NY characters and named them Nicely-Nicely Johnson, Benny Southstreet and Rusty Charlie.
His Save-a-Soul Mission is led by Sergeant Sarah Brown who calls for sinners to "Follow the Fold" and repent. The gangster's boss, Nathan Detroit, runs an illegal floating crap game and has to find a spot to hold the game because of the local police officer's strong-armed presence.
The one likely spot to hold the game is the Biltmore garage, whose owner wants a $1,000 security deposit. To pay for this, Detroit wants to win a $1,000 bet against Sky Masterson, a gambler willing to bet on anything.
He proposes Masterson must take a woman of Detroit's choice to dinner in Havana, Cuba, the next night. Detroit chooses Sgt. Brown, a pious woman who Detroit knows will never fall for Masterson's game. With this background, the play begins to unravel.
The "Guys and Dolls" cast includes Josh deMie, Christopher Vlamakis, Paul Shaw, Sarah Clarke, John R. Behn, Jana Hoyt, Ellie deMie, Scyler Smith, Larissa Jackson, Patty Paulk, Cameron Price, Zachary Ballard, Mason Miles, Sean Tillman, Nathan Carter, Rhiannon Bradley, Tate Sommerfeldt, Cameron Price, Madison Hansen, Brooke Gailey, Hayaden Buss and Sean Tillman.
The hot box dancers include Shayley Cartwright, Larissa Johnson, Chloe deMie, Cheyenne Davies, Mikayla Taggart, Brook Gailey, Scyler Smith, Aleana Gray and Kelsey McCord.
Theatre instructor, Brent Innes, is the scenic designer; music instructor, Larry Martin, musical director; and Daysha Pederson, choreographer.
Jared Rounds is costume designer with stage managers Chloe deMie and George Spelvin.