Justin Brown accepts D1 coaching job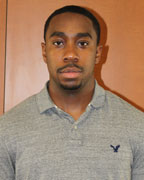 Former USU Eastern assistant coach, Justin Brown, accepted the assistant coach position with Eastern Illinois University moving on to the Division 1 ranks.
Brown coached under Adjalma Becheli at Eastern for three years. He left the Eagles in 2016, returning to his alma mater at South Plains College in Texas where his team won the 2018 NJCAA national title. South Plains beat Salt Lake Community College early in the tournament and defeated College of Southern Idaho 98-95 in the national championship game. His team was ranked No. 1 in the nation for 16-consecutive weeks, a new program record.
He was also an assistant at South Plains in 2012 when his team became the sixth team in NJCAA history to go unbeaten 36-0 en route to the national title.
He was a standout player from 2005-07, leading his team to the Western Junior College Athletic Conference championship in 07, later transferring to Southwest Baptist University where he led the Bearcats to back-to-back conference championships in '08-09.