Student coach looks to grow cheer team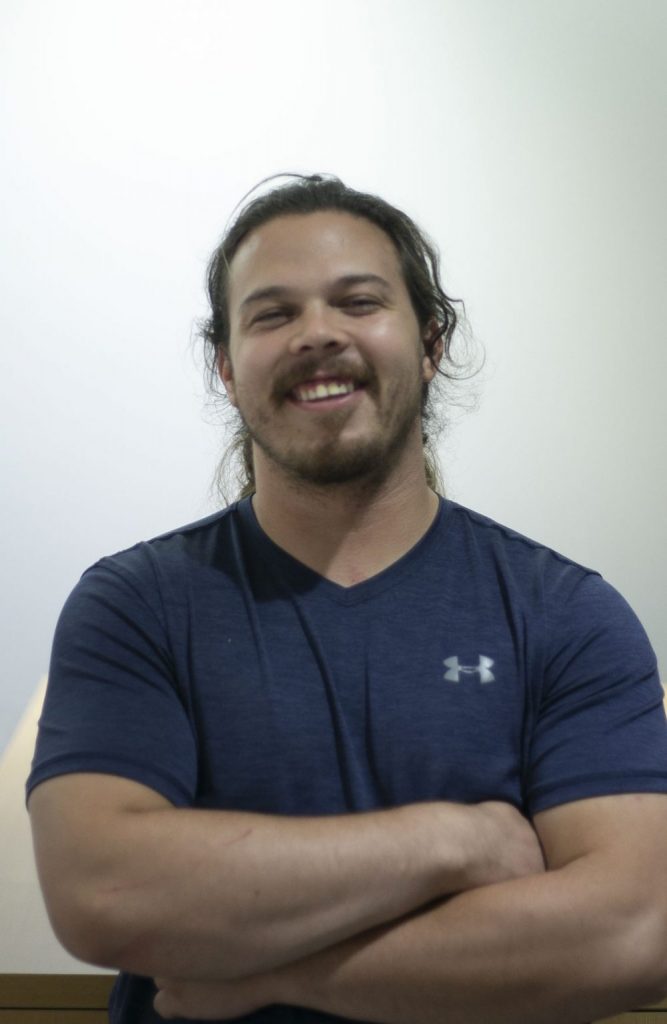 Tucker (TJ) Anderson wakes up at 5:30 a.m. to run from his apartment to the BDAC every morning. He arrives at 5:45 a.m., 15 minutes before the cheer team shows up for their morning workout. Anderson, the USU Eastern cheer team's assistant coach, works out alongside his team. He says, "you can't ask your team to do anything you won't do. Plus, it's healthy for me."
Anderson grew up in Santaquin, Utah, playing a wide range of sports: baseball, basketball, soccer and wrestling filled up his time. As he grew older, Anderson chose to focus on baseball. "It was the only sport I never won a medal in, so I decided to only play baseball."
His pursuit of baseball led him to USU Eastern. During his first semester, a roommate was invited to cheer practice. Anderson tagged along, and his interest in cheer sparked. However, he could not tryout due to his commitment to baseball.
After a semester of trying out for baseball, Anderson didn't make the team. After being down on his luck for a couple of years, Anderson came back to USU Eastern with renewed determination to get a degree. A friend invited him to cheer tryouts and his interest kicked in.
The cheer team is always looking for men to be on the team, so from then on, Anderson has been a cheer leader. He was a fast learned and enjoyed being able to do difficult stunts. After his second practice, Anderson "hit hands" or was able to toss a girl from the ground to standing into his hands. He recalls the realization that cheer was harder than people expected.
Last school year, the cheer program decided to work towards going to competition. Along with this decision, Anderson became the assistant cheer coach. He stepped up and took more responsibility for teaching his team more advanced stunts and tumbling. This included running practices, giving extra one-on-one time and setting goals for the team.
Anderson says, "There's definitely people 10 times more qualified than this guy. I just happened to be at the right place at the right time. But I'm just trying to make up for my lack of qualifications." Despite his reservations, his team values and respects him.
This year, the cheer team would like to compete again. The competition is in early spring semester, but the team is already preparing for it. "They're a good group of athletes," Anderson says, "I know that my team will put out their best effort."
Moving forward, Anderson would like to build up the cheer program. "I'd like to prove that we're a program that's here to stay and grow. We'd like to see higher numbers for tryouts and supporting our athletes more."
Anderson encourages students to support the cheer team throughout this year. They are running fundraisers to help get them to their competition. Come watch them as they perform at games and their cheer showcases. Anderson says, "I've got high hopes for this year. We've got a good team this year, and I'm expecting great things."