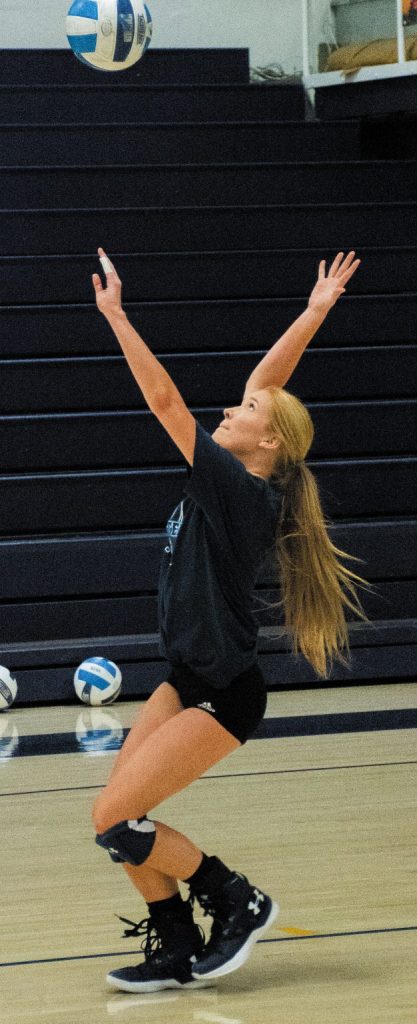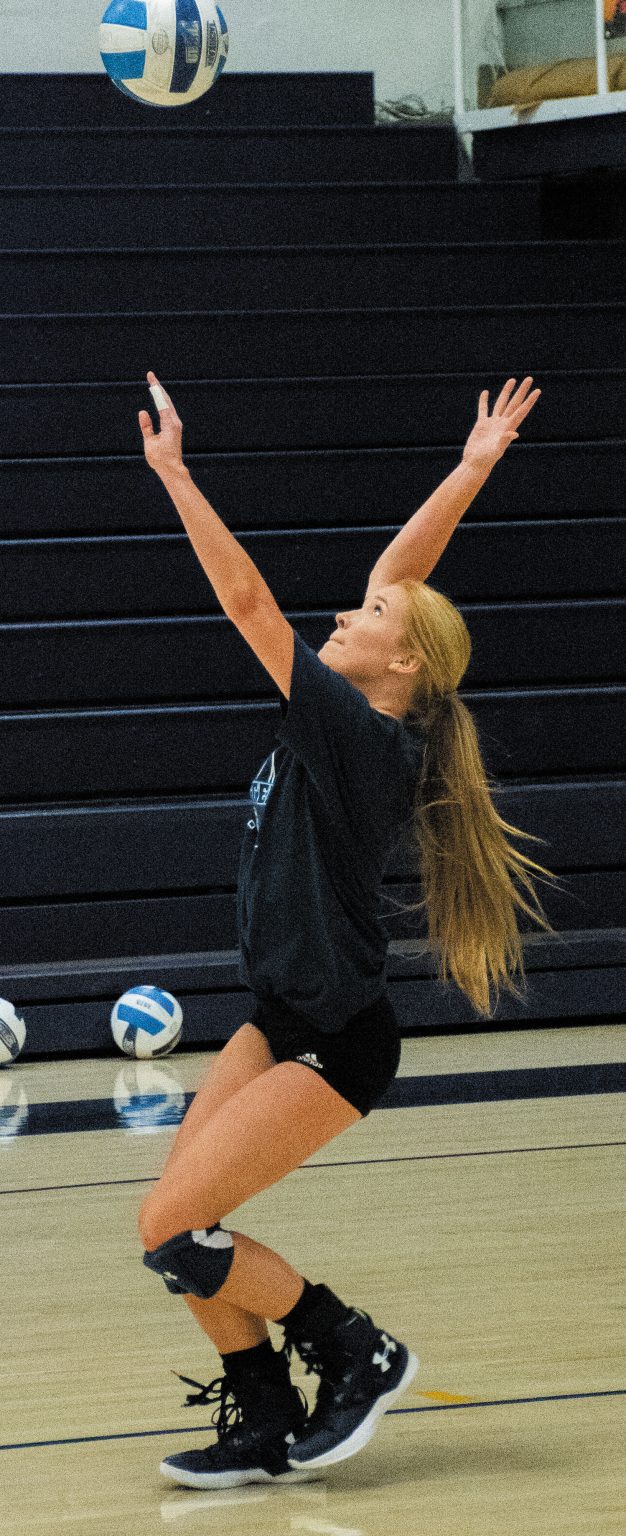 Eagles beat North Lake, fall to Yavapai, South Mt., Eastern Arizona
USU Eastern volleyball went 1-3 at the Dalton Overstreet Invitational on Friday and Saturday in Prescott, Arizona.
On Friday they opened the tournament with a 3-1 loss to the home team Yavapai (22-25, 25-22, 11-25, 18-25).
Sophomore Sarah Mafi has 20 kills and 10 digs in the first game of the tournament. Last week she was named SWAC player of the week.
"Sarah Mafi had another great weekend and continues to lead this team,» said USU Eastern Head Coach Danielle Jensen.
Mackenzie Carter also had a solid performance in Saturday›s loss with 10 kills and 16 digs
The Eagles followed that game with a 3-1 loss to South Mountain later that evening.
They took the first set in dominating fashion with a 25-16 win but after that it was all South Mountain.
USU Eastern would lose the next three sets to South Mountain 25-27, 22-25, 23-25.
Mafi led the Eagles against South Mountain in digs with 24 and Carter led the team in kills with 16.
The Eagles would rebound early Saturday morning with a 3-0 sweep of North Lake. USU Eastern won each set by at least six points.
"That game was the highlight of our weekend because we saw the potential our team has. We saw what we are capable of doing," said Mafi.
In their final game of the weekend, the Eagles took on Eastern Arizona in a rematch of last weekend's game in Richfield. Eastern Arizona defeated the Eagles 3-1 in that game.
This time around the Eagles would lose again but by a score of 3-0.
"Overall this weekend was not a great weekend for us. We had to make adjustments from the previous weekend and it took some time to figure those out," said Jensen.
Libero Megan Gurr-Wiscombe and Mafi each had 10 digs against EAC.
Freshman setter Siara Roberts had another good weekend for USU Eastern after totaling 158 assists. She currently ranks fourth in the country in total assists with 320.
"Siara did really well this weekend. We weren't giving her amazing passes but she was still setting up good sets for our hitters," said Mafi.
For Mafi, she finished the weekend with 59 kills, bringing her total kills to 122 which is good for fifth in the country.
After their first two weekends of non-conference tournaments, the Eagles sit at 3-5 overall with two more weekend tournaments left.
Jensen said that she has seen improvements in her young team from the first weekend to this past weekend in Arizona.
"We did better on eliminating errors and at different times we saw glimpses of improvement in areas we have been struggling with this year," said Jensen.
Up next for USU Eastern is a trip to Rangely for the Blue Mountain Inn and Suites Invitational where they will play four games starting on Friday against Central Wyoming.
The Eagles defeated Central Wyoming in Richfield last weekend 3-0.
USU Eastern will open their home schedule on Friday September 21 against conference foe Salt Lake Community College.
Fans who want to watch the volleyball team's road games can follow the USU Eastern Women's Volleyball Facebook page for the live streams.