Cosmetology hosts fund-raiser for dad with cancer
Mark the week of March 4-8 on your calendar if you are in need of…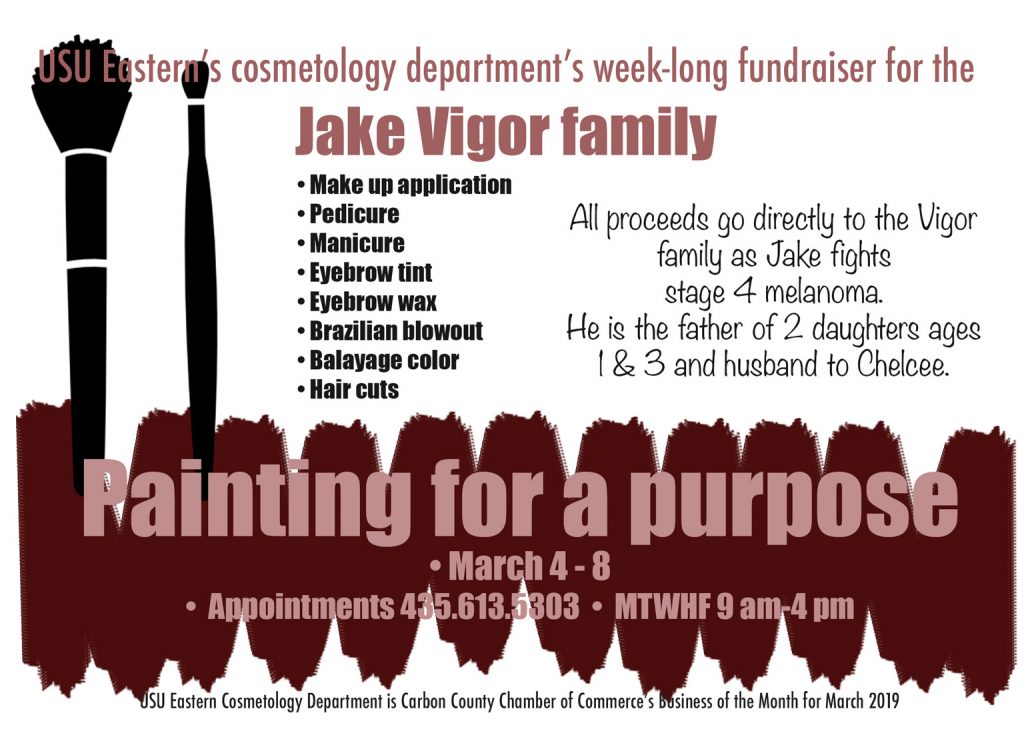 Mark the week of March 4-8 on your calendar if you are in need of a haircut, pedicure, eyebrow tint or a host of other services offered by the Utah State University Eastern Cosmetology Department.
All proceeds from the first week in March, called "Painting for a Purpose," will be donated to the Jake Vigor family. Jake is the father of two daughters: ages 1 and 3, and husband to Chelcee. He was recently diagnosed with cancer and is fighting stage-four melanoma.
Eight services will be offered by the cosmetology students the week of March 4-8 including Balayage color, eyebrow wax, manicures, makeup applications, haircuts, pedicures, eyebrow tints and Brazilian blowouts as part of the fundraising specials. Every penny raised during the week will be donated to the Vigor family.
"Every semester, the cosmetology department sponsors a fundraiser to donate to someone in the area who needs financial assistance," Debbie Prichard, cosmetology associate professor, said. "This semester we chose the Vigor family and the department is proud to donate all funds raised by the student cosmetologists during the week. We hope the funds will make a dent in the medical bills the family is facing."
To make an appointment, call 435.613.5303. The cosmetology department is open from 9 a.m. to 4 p.m. Monday through Friday for the fund raiser.
Eastern's Cosmetology Department is the Carbon County's Chamber of Commerce Business of the Month for March 2019.