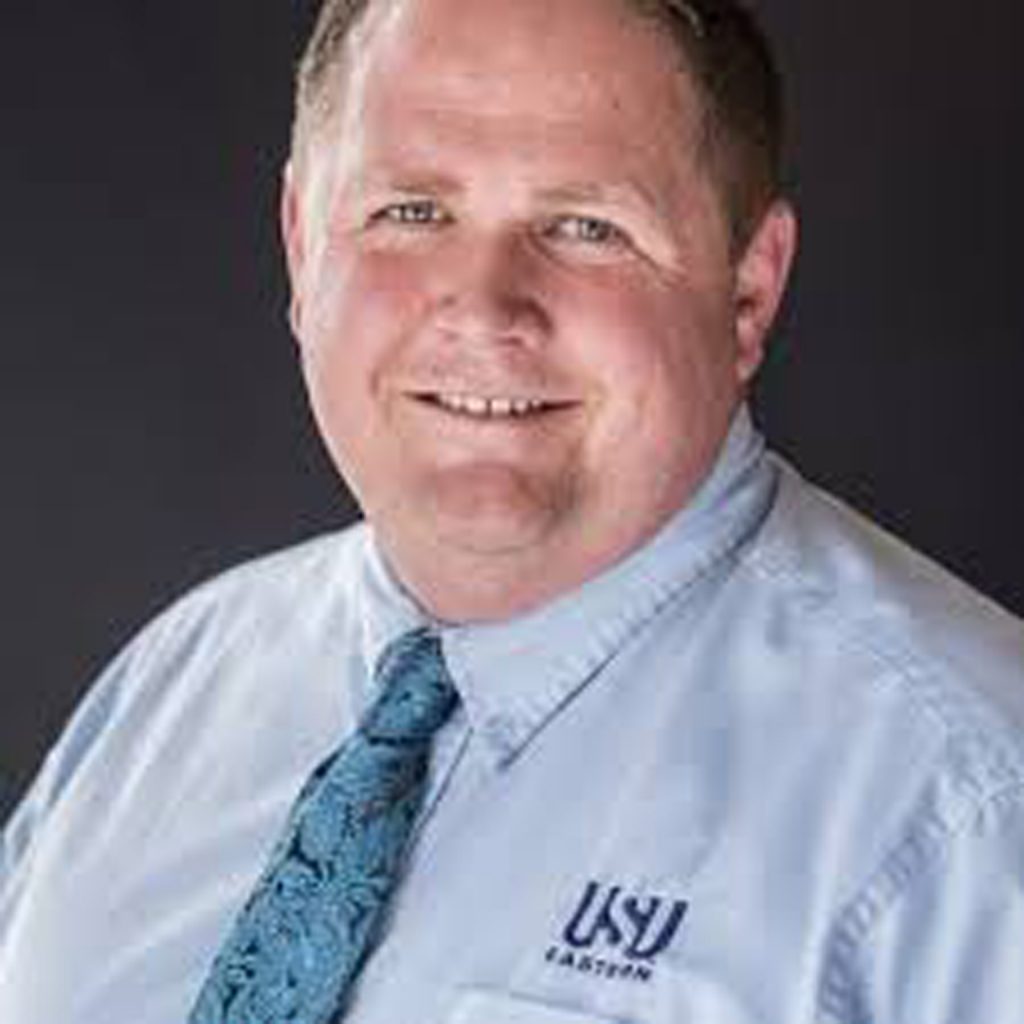 He recently took on the role of USUE associate vice president, which comes with extensive responsibilities. "My job is that I get to oversee day-to-day management of this campus." he said. Not only that, he pilots the ship, overseeing the faculty and staff. "We have around 100 staff members that I get to work with on a daily basis."
Every year, colleges and universities conclude another academic year. Some students graduate and prepare for new lives in career fields, others get ready for summer vacation. Utah State University Eastern Associate Vice President Greg Dart has a message for the students.
He takes his role seriously. Not only for the school, but for the community. "We have a lot of ties to the Price community in one way or another and I value that."
Dart spends lots of time time in the community and loves sharing the message of USU Eastern. "I get to be a cheerleader for all the great things going on. I love that I get to do that. We have the greatest faculty and staff anywhere and I get to share their stories."
Dart is appreciate of the work the faculty and staff put in, the work he says is valued. "I have people say like 'oh you get to run the campus' and my answer is no; I get to work with the people who run the campus and help them anyway I can."
Plenty of positive changes are on the way for the USU Eastern campus. Some of them are large. According to Dart, USUE is getting a $1.4 million acquisition for career and technical education. "We're using those funds to help our students and enhance programs, that's going to be great. The programs are really going to be aimed at getting graduates into the workforce as efficiently as possible."
Along with the CTE department getting more funding, the other students are receiving support from the higher-ups in Utah State. "We're working hard on getting our students a clearer path toward the four-year-degree if they choose that route here, or anywhere, in the USU campus system. There's a lot of work for me to do with our students for the students." A common complaint within the regional campus system is classes aren't available everywhere. This is well known and is being worked on.
"Students tell me when they come here that they wish they could stay the whole four years and eventually I would like to make that a reality and it could be. I've said multiple times that really in five or 10 years where we are as an university may not even be recognizable because of all this growth we are looking forward to," Dart said.
Along with class availability growth, program availability is also expanding with an aviation program coming to USU Eastern next year. "I am so excited that we get to bring aviation here, if you asked me five years ago what programs would not be able to come here, aviation would have been near the top of that list."
"Aviation is a start, but there are a lot of things that I'm excited to do in the next five years and it is going to be really cool to see us grow and we are getting ready for that growth, we aren't exactly sure what that means. Does that mean new buildings or new residence halls? It could, but only time can tell.
Academic growth is fantastic news for students, but it doesn't stop there. Student activities and groups are also expected to be on the rise in the future. One program that is going into effect is E-sports. A large factor of that is the input from students. "We have had a lot of success with our video games events and I'm really excited to see what happens with E-sports on this campus. It can bring us students that we might not be reaching right now." E-sports is a logical choice given the demographic it receives. "The second highest viewed sports event last year was the League of Legends tournament, it drew in 31 million people live." Campus administration is still figuring out what E-sports will look like for the Eagles, but it is something everyone can look forward to.
Before students pack up and head home, Dart wants students to know what campus has in store for them. "There has never been a more exciting time to be a student on our campus, we have so much stuff in the works. Big things are coming to our campus and our students." This seems like an exciting time to be an Eagle.