Paige Petersen: 2019 graduation speaker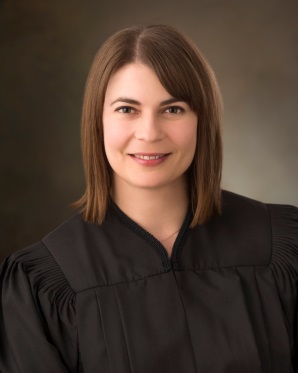 Graduate of CEU, U of U, Yale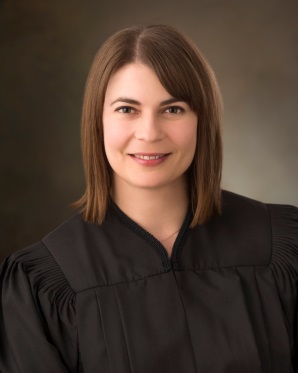 Utah State Eastern's 82nd commencement speaker is alumna Paige Peterson who has served on the Utah Supreme Court since 2017.
A graduate of the College of Eastern Utah, she was a member of the nationally ranked debate team where assistant coach Scott Pullan mentored and steered Petersen toward majoring in law. Her father, Michael, was serving as president of CEU when she earned her associate degree in one year.
Continuing her education at the University of Utah, she graduated summa cum laude with her bachelor's degree. Moving to New Haven, Connecticut, for the next three years, she graduated from Yale Law School in 1999. After graduation, she clerked two years in the U.S. District Court for the Southern District of Ohio.
She then joined the law firm of Simpson Thacher & Barlett in New York City, practicing civil litigation. Later, she transitioned to criminal law, serving as an assistant U.S. Attorney in the Eastern District of New York in Brooklyn, handling cases involving organized crime and international narcotics trafficking.
After moving to the Netherlands, she prosecuted war crimes at the International Criminal Tribunal for the former Yugoslavia in The Hague. She was a member of the trial team responsible for successfully prosecuting the former Serbian Chief of Police for ethnic cleansing and mass murder of Kosovo.
She returned to Utah in 2014 and joined the U.S. Attorney's Office in Salt Lake City, where she prosecuted violent crimes for three years before taking the bench.
In October 2017, Gov. Gary Herbert, nominated Petersen to serve as the next Utah Supreme Court Justice because of her "great intellectual firepower."
When Peterson spoke that day, she acknowledged her family and teachers for making her accomplishments possible. She also promised the governor that she will work hard in her new role, "I will have the fidelity of the law."