Nelson receives award for research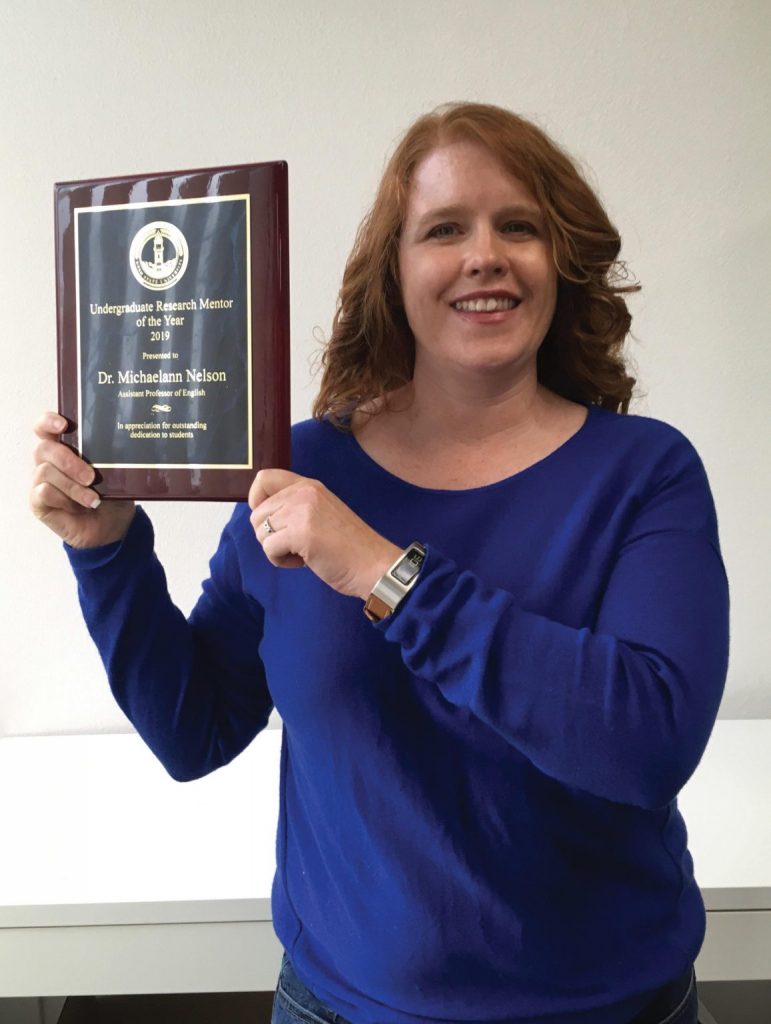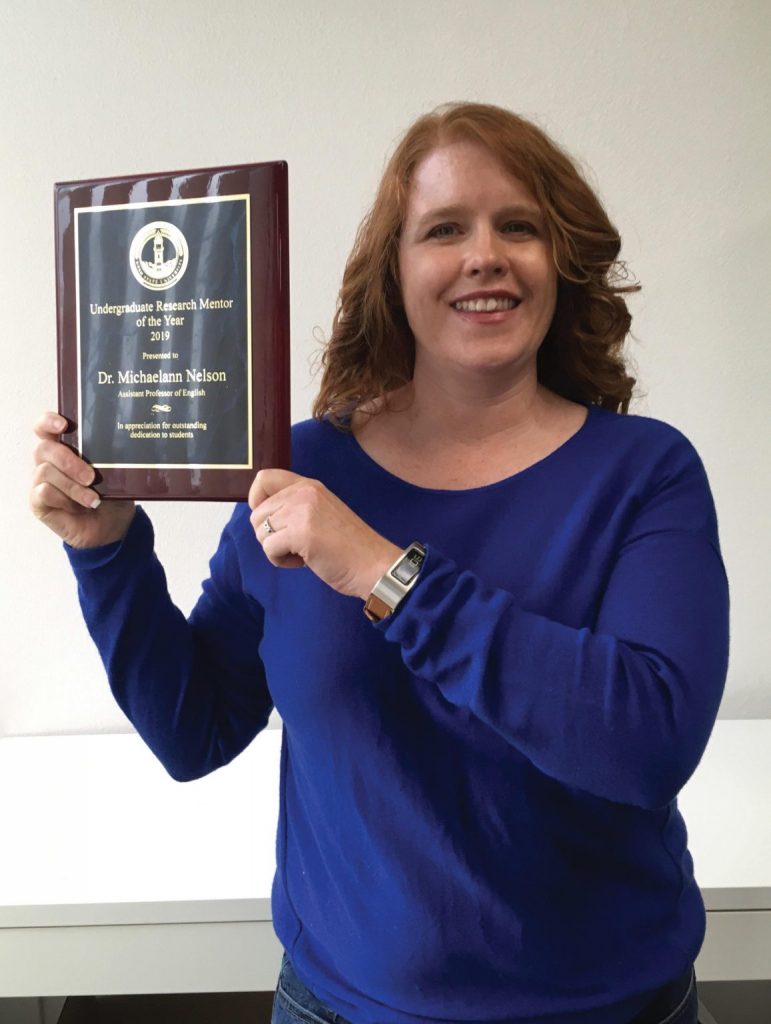 Assistant professor of English and adviser to Sigma Tau Delta, Michaelann Nelson was selected as Utah State University's undergraduate research mentor of the year for the College of Humanities and Social Sciences March 27.
The award recognizes Nelson for her accomplishments as an adviser and mentor for English students in the Price chapter of the National English Honor Society, STD. Nelson began working with STD six years ago during her time teaching at Western New Mexico University. In the three years since Nelson accepted the responsibility of leading the chapter at USU Eastern, STD's impact on the community increased tremendously.
"[Sigma Tau Delta] is really rewarding," Nelson said. "It has really helped a lot of English students. We like to read and we may be kind of nerdy, but we're still social creatures and we still want to connect with people who have our same interests."
Each summer, Nelson invites members of the honor society to read a certain book, discuss its themes, and act on the message it shares. The most influential project that the honor society conducted was a project based on The Book of Unknown Americans by Cristina Henriquez, which illustrates the experiences of immigrants trying to make lives for themselves in the United States.
As a result of the time spent learning about the hardships immigrants face, STD students initiated an event on campus that gave members of the Price community the opportunity to share their stories as immigrants in the area. It provided Nelson and members of the honor society the chance to gain a broader world view and understand how to help members of the community overcome challenges associated with overlapping cultures.
"We wanted to make a difference in our own community," Nelson said. "It was powerful to hear about the experiences and challenges, including racism, that they had to go through."
Nelson's leadership is an indication of the hard work of the Price chapter of STD and the rest of the English department at Eastern. Her research, combined with the efforts of her students, allowed strides to be made toward progress in collaboration between cultures, and Nelson's award acknowledges that growth.
"It's thrilling," Nelson said. "It's a huge honor. I'm really proud to represent the English department."
Academic resources like Nelson and other advisers are available to help students find and create opportunities to conduct research in their own fields. They can direct students to organizations like STD to help foster success in their experience at Eastern. Nelson suggests reaching out to advisers and professors and work with them to have a more fulfilling university education.