Saying farewell to Blaze Nield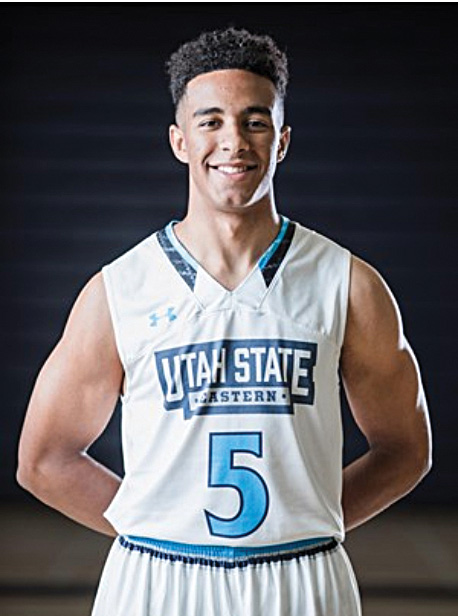 Noah Harris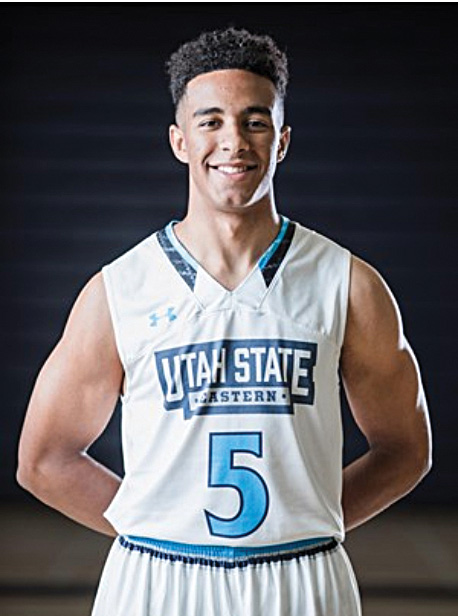 sports writer
Blaze Nield, a 6-foot-1 inch freshmen from Lehi, Utah, brings a new dynamic to the Utah State Eastern mens basketball program this year. His versatility in how he scores, makes him hard to defend. Nield was the leading scorer, averaging 20.6 points a game.
Nield does not remember when he started playing basketball, but he knows he found a passion for it at a young age. He started playing football first, but his love for basketball slowly took over throughout the his life.
His family is super supportive: "A lot of my family would drive out to my games and support me wherever I go… A bunch of them got shirts made and on the back of them it read, "Nield number five" on them, they would wear them to my games."
As far as motivation, Nield has that drive in him. "I always want to be the best one on the court, that is always my goal." Nield's dream of playing professional basketball is also part of his drive to be better everyday. "My goal is to play professionally. Obviously, right now I am at the juco (junior college) level, next division-one level and after that, play professionally somewhere, whether that is NBA or maybe [in] Europe or something."
Nield stood out among many elite athletes in the conference, being selected for the Scenic West All-Conference First Team in for 2018-2019 season. When watching his games, he is very talented. "I can shoot the ball very well, but I am also super smart, so I can make my teammates better around me. No matter who I am playing with, I can put them in the right spots so they can get the job done."
Nield has a unique reason for deciding to attend USUE. "I liked the coaches and everybody, but I wanted to play with Chase and Tanner." Chase Berry and Tanner Nygren are Nield's childhood best friends. He played with them on club teams growing up and they all graduated from Lehi High School. " I moved to Lehi from Denver in fourth grade and I didn't know anybody. Chase was my first friend there and I got put on Tanner's club team, we eventually all became super good friends." Not many people can say that they get to continue their basketball career to post-secondary with their best friends.
Off the court, Nield is active and enjoys doing many other activities. "I like to do a lot of different things, more than people would probably think, I don't just play basketball. I like to go fishing, boating, hang with my friends, wakeboarding and play guitar."
Studying business, Nield has not yet declared a major. "I'd like to own my own business, my own company or something like that in the future." This is a second option for him, as having a career in basketball is what Nield is attempting to do.
The most important person to Nield is his mom, Marquelle Nield. "I look up to my mom a lot, she's an amazing lady. She does a lot for everyone, just super likable and a good person."