Saying farewell to Chase Berry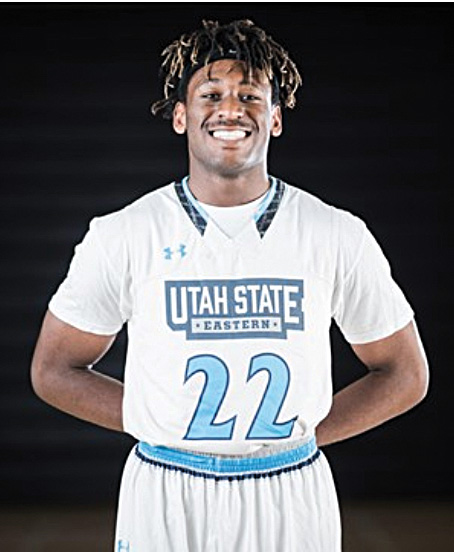 Noah Harris
sports writer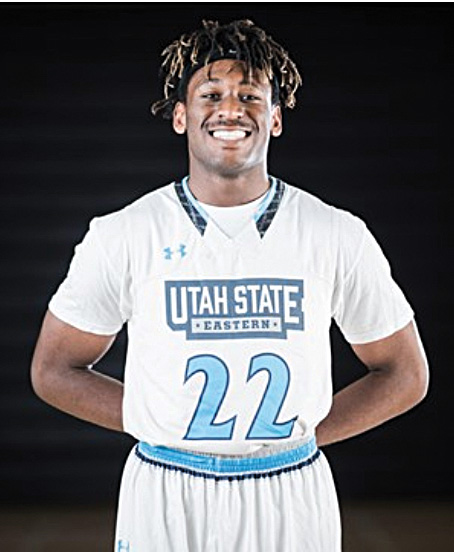 Chase Berry, a 6-foot-6 inch sophomore from Lehi, Utah, is a strong presence on the court for the mens basketball program. With a strong work ethic and build, he has the ability to dominate inside and outside the paint. After his first season with the team, Berry will be leaving Utah State Eastern.
Berry started playing basketball in third grade and also played football, but playing dual sports didn't last for long. "I'm better at football than basketball, but I don't like getting hit."
Berry has a supportive family behind him. "They try and attend every game and they [leave] their stuff behind so they can be with me and watch me play."
Unable to choose just one valuable person in his life, Berry considers his whole family.
"Everybody in my family is so meaningful, not just one person." Interestingly, each of his six siblings has different parents, which creates a cool dynamic within his family.
He decided to go to USUE because it was closer to home and his best friends, Blaze Nield and Tanner Nygren, were attending the university.
Being able to play with your best friends at the college level, is rare. "I think is crazy, it's so awesome. Having them with me is great."
The chemistry between the three is helpful to have and they have the bond on the court that is almost impossible to develop over a short time, especially at the "juco" level.
Next year, Berry is planning to attend a four-year school and is undecided on what school he will choose.
Moving on, he has a unique outlook on advisory and learning lessons. "I think all the lessons I learned were good, I don't want to say they were hard, it depends on how you look at it."
One moment that stuck out for him was during one of the first tournaments in which the the team participated.
"We won our first game and thought the talk in the locker room was going to be good, but there was actually a lot of criticism. The lesson I learned was that you can always build, even if you win."
Barry plans on majoring in business management and wants to make use of his time in school.
"I feel like everybody has a business degree, so it is kind of useless. But I am already in school… might as well get a degree in something."
If money was not an object, he would be playing basketball.
His love of the sport keeps him going and putting in extra work to be the best he can be. This is why he is comfortable on the court; he spends so much time working to make himself better.
Berry lives day-to-day, telling himself to "be better than you were the day before."