Students preparing for their future business career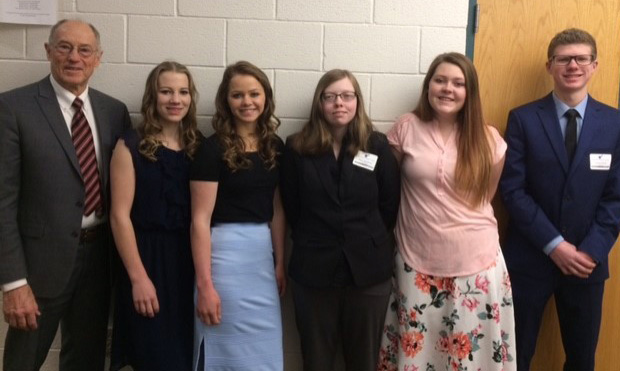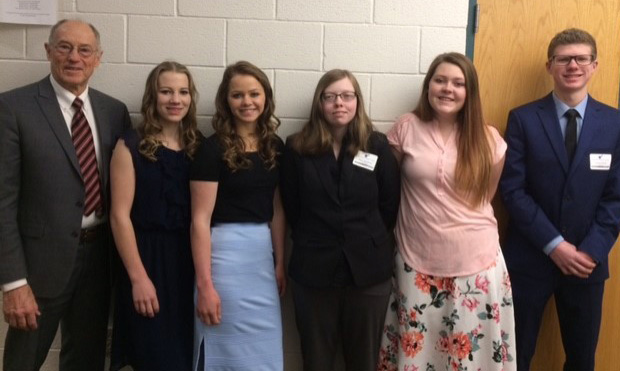 Three Utah State University Eastern students placed at the state Phi Beta Lambda competition hosted by Snow College – Richfield on March 29.
Darcy Jacobsen of Taylorsville, won second place in cyber security; third in accounting principles, insurance concepts and retail management; and fourth in marketing concepts.
Tenille Mortenson of Kearns, won second place in human resource management and fifth in hospitality management.
Conrad Jensen of Riverton, won fifth in public speaking.
By winning in five events, Jacobsen qualifies to compete in accounting principles and retail management at the national conference in San Antonio, Texas from June 24-27.
Other students competing included Amanda Stoddard of Boise, ID and Lorna Anderson of Huntington.
Henning Olsen, Ed.D., advises the organization, and said, "These competitive events present great opportunities for students to apply their education to a higher level, and then network with other students at other Utah and National universities and colleges."
Elaine Youngberg, Ed.D., USUE associate professor of business, commented on this significant accomplishment for one of her former students, "Darcy is such a dedicated student of business and accounting; her showing at this event does not surprise me. She has always been a well-rounded student and scholar, as you can see from the variety of the awards she won at this competition. Congratulations to all of these students for successfully representing Eastern yet again."
PBL is a national organization dedicated to inspiring and developing the next generation of leaders by preparing members for careers in business and business-related fields. Activities in PBL complement a student's academic experience and give them an edge in their future career.
Each conference offers a breadth of activities that build personal and professional skills, including unique career development programs, business tours, workshops, etc.