Campus detours
Crews work on the walkway to directly to the north of the CIB.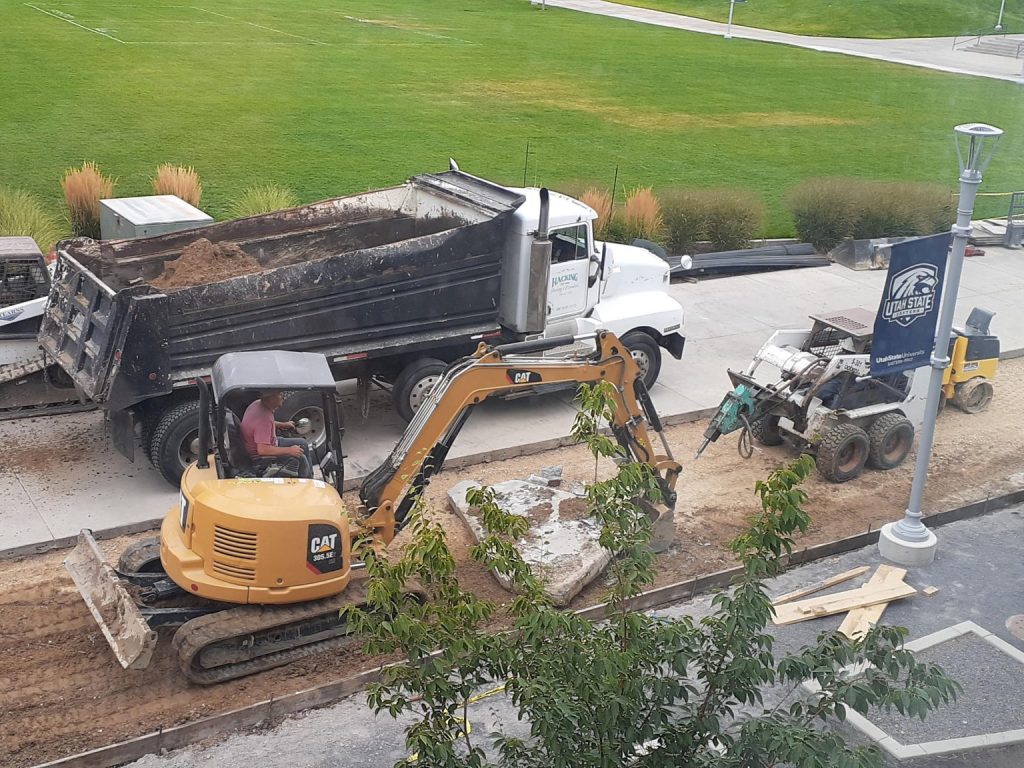 Utah State University Eastern is undergoing a construction project, causing detours on one of the main walkways for students, faculty and staff.
USU Eastern students may have noticed that campus is going through construction. A large portion of campus between the Central Instruction Building and the Central Field has been taped off and torn up, preventing student access to the campus walkway.
USU Eastern's Director of Operations Amy Peters gave some insight on the project. "It's a fire lane extension" a project that has been on the list for a while. "This project is on our capital improvements list, the plan is to bolster the lane to take on upwards of 80,000 pounds."
This project requires students to take a detour to get to their classes in the Reeves building or to work out in the gym. It may seem like an inconvenience to students, but Peters assures it's being done for the students, "Fire trucks [and other emergency vehicles] may need to use the area to respond to on-campus emergencies." Something they were unable to do prior to the start of the construction project.
Unfortunately, staff, faculty and students will be dealing with the construction for the foreseeable future. According to Peters and the construction team, the project is expected to run three or more weeks. While it may cause some time delays and extra walking, it is incredibly important the project is completed to perfection to ensure the safety of everyone who visits the USU Eastern campus.
In the moment, this will be present in student minds as an annoyance, but once the project is complete, students will be much safer and more accessible to EMTs and first responders.